Subscribe to Matthew Peech on YouTube
Combined these videos have over 15 MILLION views!
Built In Machine Screw Cutter In Wire Strippers:
You can thread your screw through the hole in the wire stripper and cut the screw to the proper length.
Professional 8-inch Wire Stripper
Click Here To Check The Price On Amazon
---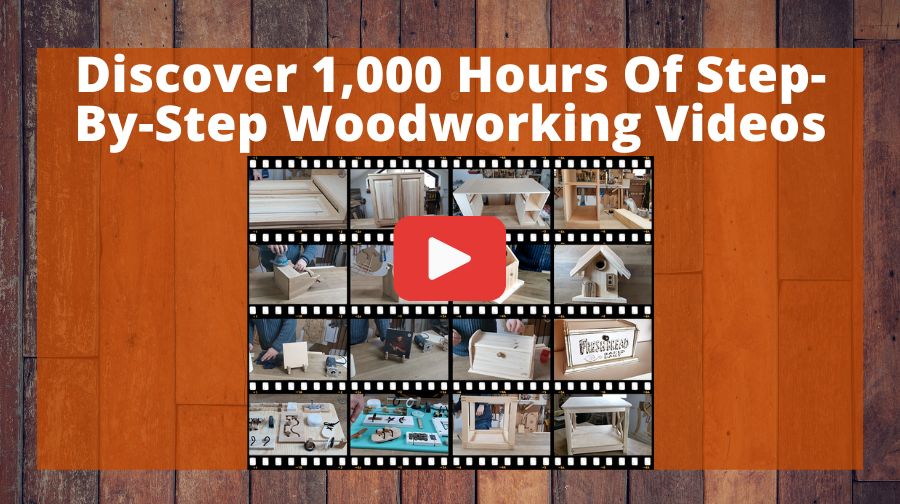 It's called Woodwork101. A database of detailed videos and blueprints in crystal clear, mouth-watering HD that will take you by the hand and show you that DIY home projects done the right way are easy, fun, and always of top quality… turning dream into reality in a heart-beat. Getting you that perfect build each and every time.
---
Miter Saw Tip:
Pre-set tabs that help when cutting crown molding and baseboards. 33.9 for crown molding and 22.5 for baseboards.
Brad Nail Tip:
The proper way to install the brad nails. If you line up your brad nailer perpendicular to the edge you a nailing into it won't shoot out and potentially hit your finger. It will bend back into the wood instead of out to the side.
How To Cut Crown Moulding:
Nesting Method: nest a piece of crown up against the fence upside down. Make your mark on the duct tape and you will know where to cut all of your pieces.
How To Make Bar Clamp Pads:
Use old foam and heat up your bar clamp pipe and then lay it on the foam.
How To Check Your Level:
Even if your surface isn't level you can lay one end of your Level on the shim then make a mark. Flip the level over and place it on the mark.  If it still shows level then it is accurate.
How To Unclog A Belt Sander:
You can flip your belt sander over and place an abrasive cleaning stick on the belt as it spins to help unclog the sawdust out of the belt.
---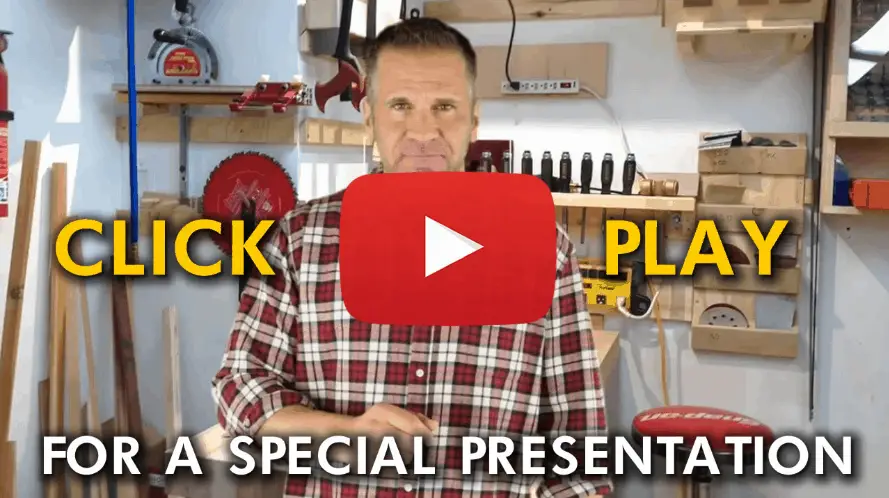 A woodworking friend of mine shared this video by Ralph Chapman with me that helped him set up his workshop. 
The video explains the benefits of Ralph Chapman's guide about setting up an affordable workshop and avoiding the most common mistakes offers to anyone interested in woodworking.
---
Abrasive Cleaning Stick for Sanding Belts & Discs
Click Here To Check The Price On Amazon
How To Cut Crown Moulding Flat:
Bevel your saw 33.9 degrees and turn your miter 31.6.
Speed Square Uses:
Find your angle – corner of diamond is 3.5 inches from the end – quick measurements – not just for 45 and 90 degree usage – teeth inside can hold your pencil for making lines
7 Inch Speed Square
Click Here To Check The Price On Amazon
How To Cut Crown Using Stops:
Crown stops are $20 or so and if your saw is set up for this then they can be very handy.
How To Joint Wood Without A Jointer.
You can screw end blocks onto your wood so you can see the gap to rip out with a table saw. Run it through your table saw and the kerf of the blade should joint each side so they can be glued up without the gap.
How To Color Stain Shou Sugi Ban:
After burning and scraping your board you can add color stain to the piece.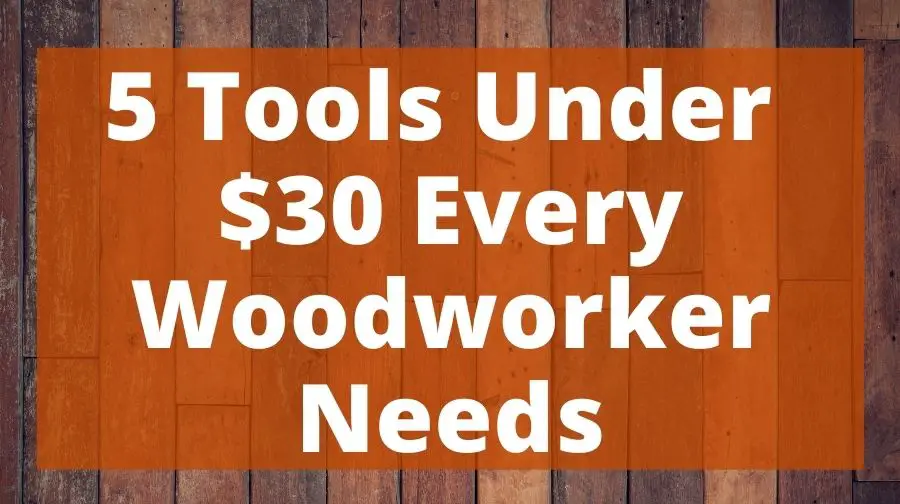 You A Shelf Bracket As An Extra Hand In The Shop:
Clamp it down to your work surface then clamp your workpiece to the bracket so you can work on the edge of your piece with both hands while the bracket holds it in place.
Click Here To Check The Price On Amazon
How To Make Stand Offs For Painting And Staining:
Cut ¾ scrap wood blocks, find the center and pre-drill then drill a screw through the block.
How To Notch Using A Sliding Miter Saw:
Set your depth stop on the miter saw then start to cut through your workpiece creating the notch.
Recommended Resources: