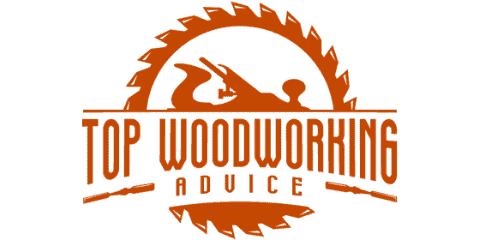 TopWoodworkingAdvice.com is a premier website for woodworkers of all levels. From novice to professional, we have something for everyone! We offer information, advice, and guidance on all aspects of woodworking, from selecting the right tools and materials to creating beautiful finished pieces. Our aim is to help you create beautiful furniture that will last for generations.
We have a growing library of tutorials, step-by-step guides, and advice from experienced woodworkers on topics such as sawing, planing, joinery, finishing, furniture design, and more.
Our goal is to make woodworking accessible and enjoyable for everyone. Whether you want to build a bookshelf for your home, make a special gift for someone, or start a career in woodworking, we are here to help.
Mission Statement
Our mission is to help woodworkers of all levels create beautiful and lasting projects, while making woodworking accessible and enjoyable for everyone. We strive to provide the highest quality information, advice, and guidance on all aspects of woodworking. Our goal is to make every project you take on a success!
Vision Statement
Our vision is to be the best source for woodworking information and advice, helping people of all skill levels create beautiful projects that will last for generations. We aspire to be the go-to destination for both amateur and professional woodworkers seeking knowledge, inspiration, and community.
Core Values
At TopWoodworkingAdvice.com, we believe in providing our readers with quality content that is helpful, reliable, and accurate. We strive to maintain a positive and welcoming community for everyone. We are committed to delivering the highest level of customer service and support.
We also believe in giving back to our community by sharing our knowledge and expertise with those who need it most. We are passionate about helping people develop their woodworking skills so they can create beautiful furniture and make their dreams come true. We are dedicated to making woodworking fun, accessible and inspiring for everyone.
Our commitment to these core values is essential to achieving our mission and vision. We are committed to providing the best woodworking resources, advice, and guidance for all levels of woodworkers. We strive for excellence in all aspects of our work and have a passion for helping others realize their woodworking dreams!
Contact Me
If you have any questions or need additional information, please don't hesitate to contact me. You can reach me by email at KNelson@TopWoodworkingAdvice.com or by phone at (863) 296-8424. I look forward to hearing from you and assisting you in any way I can! Thank you for visiting TopWoodworkingAdvice.com.
Follow Me
If you want to stay up to date on the latest information, ideas, and tips about woodworking, be sure to follow me on Facebook, Pinterest, Instagram, Twitter, TikTok, LinkedIn, and YouTube. We look forward to connecting with you there!