Subscribe to Matthew Peech on YouTube
Grow your woodworking business with "smalls"! Ready for the latest Hobby Lobby trends?
In this video, Matthew actually goes into the store to check out the items up close. Often, smaller items are looked over by new builders looking to make a name for themselves because they are looking for "that one build" that they can sell for a ton of money.
They aren't considering the cost of the build and the time spent making it. Ultimately any business comes down to profit margins. Matthew gives you a few examples of how selling items that anyone can afford can generate crazy sales with minimal cost of goods sold! Sometimes we overthink things when the most profitable items we are looking past. Let's change that.
Project Plans: https://www.etsy.com/shop/primitivemillworks
---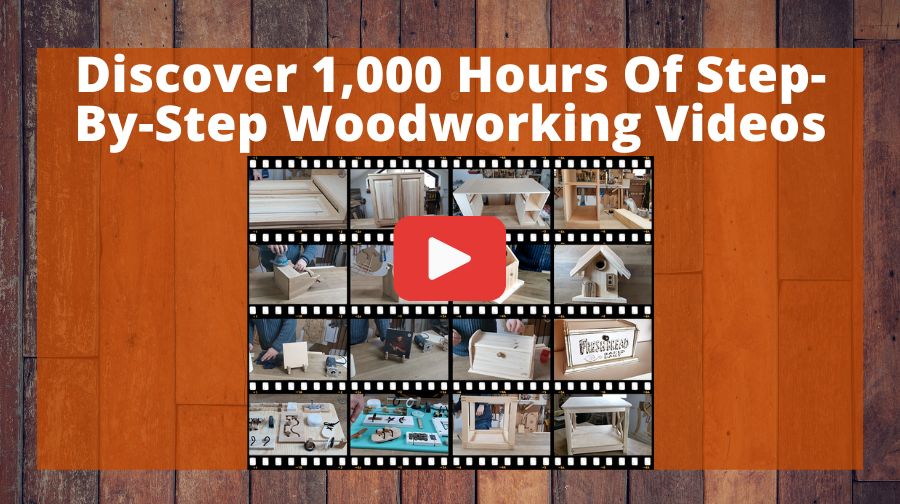 It's called Woodwork101. A database of detailed videos and blueprints in crystal clear, mouth-watering HD that will take you by the hand and show you that DIY home projects done the right way are easy, fun, and always of top quality… turning dream into reality in a heart-beat. Getting you that perfect build each and every time.
---
First things first, let me tell ya about this Table Top Decorative Item With Words that Spin. This little gem is perfect for adding a whimsical touch to any room in your house. And if you're feeling particularly creative, why not try painting on some fun symbols or icons?! Trust me, these babies will sell like hotcakes.
Next up is the Rope Swing Shelf. Talk about rustic charm! The natural wood paired with the nautical rope truly bring the outdoors inside. These shelves would look just dandy in a nursery or even a coastal-style living room.
Now let's chat about the Long Farmhouse Box. You might be thinking "What can I put in there?" Well, my friend, the possibilities are endless! Use it as a display for flowers or succulents, stash your remotes inside it when they're not in use (because let's face it – nobody likes clutter), or even pop some goodies inside and give it away as a gift!
Moving onto the oh-so-charming Farmhouse Tray. This piece screams Joanna Gaines herself designed it (if y'all catch my drift). Imagine serving up breakfast on this beauty or using it to hold your favorite magazines on your coffee table. It'll look fab either way!
Now we come to the Hexagon Shelf – one of my personal favorites! Again, take advantage of that blank canvas and paint on some designs of your own choosing. Or leave it natural for that classic raw wood appeal.
Last but certainly not least – Vintage Window frames. These guys have been popular for years now and still sell like hotcakes. Use them as a photo display or simply lean them against the wall for an unexpected touch.
Now, folks, I don't know about you – but ain't nobody got time to waste on trying to figure out what sells and what doesn't. These Hobby Lobby project ideas are bound to bring in the dough! So grab your tools and get craftin' – because these projects aren't going to make themselves (although wouldn't that be nice?)
---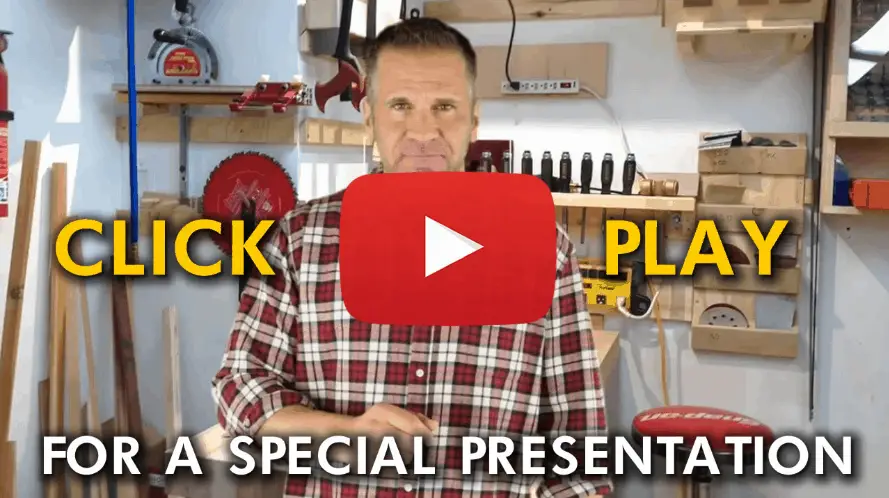 A woodworking friend of mine shared this video by Ralph Chapman with me that helped him set up his workshop. 
The video explains the benefits of Ralph Chapman's guide about setting up an affordable workshop and avoiding the most common mistakes offers to anyone interested in woodworking.
---
Recommended Posts: