Subscribe to WoodWorkWeb on Youtube
Click Here To Check Out This Online Shopping Tool That Pays You $30 Cash After Sign Up And Your First $30 Purchase.
Woodworking is a great hobby, but it can also be a source of frustration. Sometimes, we come up with ideas that seem like they would work well, but they don't quite turn out the way we planned. In this blog post, we will discuss some of the worst ideas in woodworking.
We'll provide tips on how to avoid these mistakes and make your projects turn out the way you want them to!
Click Here For 174 Woodworking Tips And Tricks Plus Helpful Resources To Improve Your Woodworking Skills.
Don't Use Lamanite Flooring To Make A Table Saw Insert:
When these are manufactured they use a lot of ground up materials which can include metals. These metals can damage your carbide blades if you are cutting these to shape as an insert. Use some plywood instead.
Don't Water Down Wood Glue:
You will be taking away strength properties from the glue.
Don't Use Sheet Rock Screws In Wood:
The tips can snap off when drilling it into the wood.
Don't Use Chicken's Foot Push Sticks:
You won't have any pressure on top of your workpiece, and it can fly up and possibly injure you.
Click Here To Check Out The Top Woodworking Tools On Amazon.
---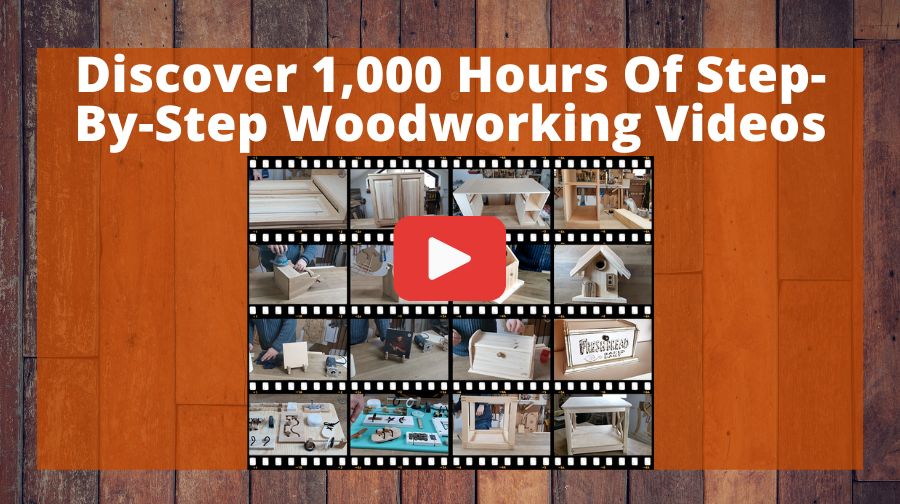 It's called Woodwork101. A database of detailed videos and blueprints in crystal clear, mouth-watering HD that will take you by the hand and show you that DIY home projects done the right way are easy, fun, and always of top quality… turning dream into reality in a heart-beat. Getting you that perfect build each and every time.
---
Bad Ideas in Woodworking Episode 2
Subscribe to WoodWorkWeb on Youtube
Don't Cut Long Lumber With A Circular Saw Without Supporting It:
Once it's cut it can pinch the saw blade and could kickback and cause injury. If you purchase some rigid foam you can use it to support your long lumber underneath.
Don't Use A Speed Square To Line Up Your Miter Gauge With Your Table Saw Blade:
Use a T-Square to line it up with your miter slot to get the best results.
Don't Put A Magnet On Your Push Stick To Store It On The Table Saw:
At some point you could hit the magnet with your table saw blade and cause injury. Instead create a push stick holder and use a magnet to secure the holder to your table saw.
Don't Use A Miter Gauge On A Router Table:
Always used a push block when routing on your router table.
Bad Ideas in Woodworking Episode 3
Subscribe to WoodWorkWeb on Youtube
Don't Use Transfer Balls To Support Wood As An Outfeed Table:
Use a long roller instead. This will support thin and thick work pieces.
Don't Increase Your Dust Collection Amp To A Larger One If It Continually Trips:
If you increase the amperage of the breaker higher than it was intended for then the wire could catch fire before it trips the breaker which is a safety trigger to prevent electrical fires.
Don't Push Logs Through A Bandsaw By Hand:
Use a log cutter jig to properly secure the log while it passes through the blade.
Don't Try To Use To Use A Piece Of Angle Iron To Cut A Warped Piece Of Lumber:
Instead a circular saw jig to help get a perfectly safe and straight cut.
---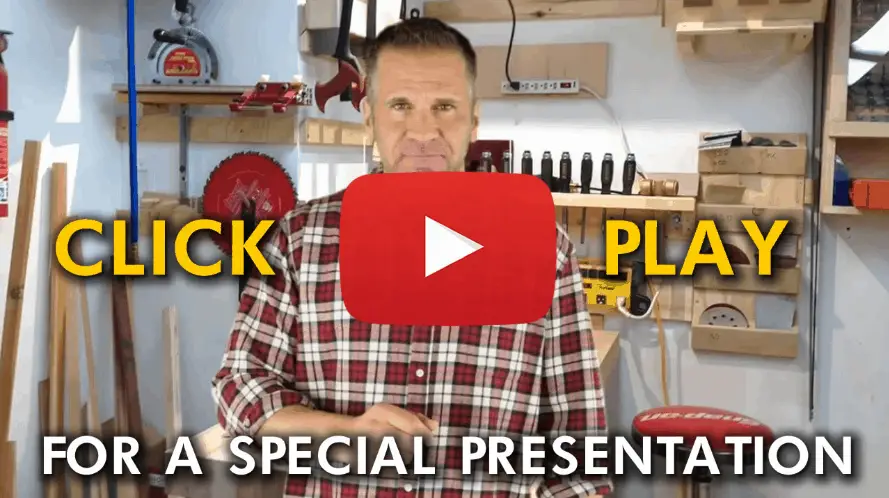 A woodworking friend of mine shared this video by Ralph Chapman with me that helped him set up his workshop. 
The video explains the benefits of Ralph Chapman's guide about setting up an affordable workshop and avoiding the most common mistakes offers to anyone interested in woodworking.
---
Recommended Posts: