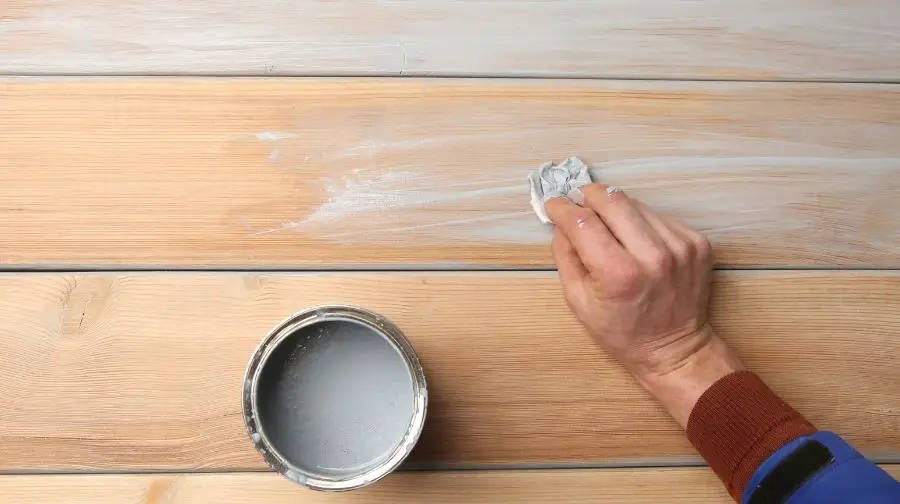 While making wooden furniture, all you want is to be reliable, impressive, attractive, and to the point. But, it is not possible if the color gets changed after using a wood conditioner.
Well, most people think that wood conditioner makes stain lighter. As a result, they avoid it, which is the biggest mistake ever. So, if you want a brief understanding of this topic, let's get started.
Does Wood Conditioner Make Stain Lighter?
No, Wood conditioner does not have any effect on the color of your stain. However, it can help to prevent blotching and unevenness in your final finish.
Wood conditioner is a clear liquid that helps to prep the wood for staining.
You should always test the wood conditioner on a small, inconspicuous area before applying it to your project piece.
To apply, simply use a clean cloth and work the conditioner into the grain of the wood in long, even strokes.
Let the conditioner dry for at least 15 minutes before proceeding to stain.
What Is A Wood Conditioner?
A wood conditioner is a product that you apply to bare, unfinished wood before staining or painting it. Conditioners penetrate the wood fibers, making them more receptive to stains and paints. This results in more even absorption and less blotchiness.
Most conditioners are made from a combination of oils and waxes. Oils help the conditioner to penetrate deeply into the wood, while waxes protect the surface of the wood from moisture and UV damage.
Wood conditioner is indeed an important part of making wooden furniture. If you do not apply wood conditioner before staining, the furniture will get blotchy and patchy, and stained after a while. It provides the furniture with long life and impressive polished look. The piece stays intact for a long time if you polish it well with a wood conditioner before staining.
Woods, especially softer woods such as oak, pine, birch, far, alder, elm, etc., are comparably porous and absorbent from inside. These woods absorb the moisture from the environment and block it inside. As a result, the woods get blotchy and unnecessarily lighten or darken at some places. Being a layer between the stain and the wood skin, the wood conditioner stops the woods from getting damaged fast. But, it is not necessary to use a wood conditioner only for the softwoods. Some hardwoods also need a good wood conditioner for long life and attractive look.
How to Lighten Dark Stain
Subscribe to This Better Home on Youtube
Now, when you have understood the reality behind the fact, hopefully, you will not face any complications in the future. Use the wood conditioner in the right way, give it some time for drying, and then only use the stain.
Recommended Posts: