Portable drill guide
This drilling accessory gives a portable power drill the precision of a drill press. You can use it to drill perfectly straight holes on the job site, and many models are scaled to drill at precise angles.
Guide for shelf pin holes
A strip of perforated hard­board (pegboard) makes a handy guide for drilling evenly spaced shelf pin holes in shelf standards. Typically, holes are spaced about 1 in. apart and are drilled with a 1/4-in. bit.
Drill press table stopblocks
Straight lengths of scrap wood can be clamped to your drill press table to make stop-blocks for drilling uniform holes in multiple workpieces.
Do-it-yourself depth stops for portable drills
Drilling depth can be set with a gauge on your drill press, but what about with a portable drill? To take the guesswork out of drilling holes to an exact depth, mark the drill bit at the appropriate depth with a rubber washer or masking tape. You can also use special drill bit collars that are sold at most building centers and hardware stores.
Drilling template
Plot out hole spacing on a paper or hardboard template for wood­working projects. The template will help you drill identical hole patterns on matching workpieces.
DIY Awesome Drill Guide Portable Jig – Made From Scrap Wood
In this video i make DIY drill guide portable, almost all material i make from scrap wood. , easy for use and very cheap. every time perfect and straight drill hole,. make this only need under $5.
This Tool Helps You DRIVE SCREWS WITH EASE! (Bit Guide/Bit Sleeve/Drive Guide/Drill Bit Sleeve)
Drive Guides are also sometimes called Drill Guides, Bit Guides and Bit Sleeves. These tools help you drive screws easily, and they also keep your fingers safe!
Drive guides chuck into a drill like a normal drill bit. They have a slot on the end for a variety of drill bits to sit in. (This slot is often magnetically charge–so screws and other fasteners want to cling to a bit when they are in the Drive Guide. When you want to drive a screw, just slot it onto the end of the bit.
Then, throw the Drive Guide Sleeve over the screw by sliding it forward. The Drive Guide Sleeve keeps the screw from wobbling or falling off of the bit. It's best to put the tip of the screw in place, then push the Drive Guide Bit Sleeve over it. This will make line-ups easier. When the sleeve is fully extended, just drive the screw like normal.
The bit sleeve will keep it in place. As the screw sinks in, the bit sleeve gradually retracts. When the screw is fully embedded, just pull the drill back and prepare to drive another fastener. The Drive Guide Bit Sleeve also gives you something to hold onto near the tip of the tool for support. It swivels around the shaft easily.
This is better than friction-burning your fingers, or getting metal spurs in your fingertips! Drive Guide Bit Sleeves come in a variety of sizes. Larger Drill Guides can accommodate longer screws.
Fastest Way to Drill Shelf Pin Holes in Cabinet Sides
Eliminate the possibility of misaligned shelves and cut your setup time in half with the easy-to-use Pro Shelf Drilling Jig! This jig precisely positions the holes 37mm from the edge and 32mm apart to match the installation dimensions used by most European-style hinge companies.
Drill press table and fence with stopblock | Best fence ever 
In this video, I will show you how I made my drill press table and fence with a stop block. In my opinion, this is the best fence ever because you don't have to remove the stop block. It just tilts away when you don't need it.
Make Your Own Drill Stops
Here are a couple of techniques for making shop work easier: 1) make reliable drill stops for production work. 2) secure and cut small parts easily and safely with plastic wrap.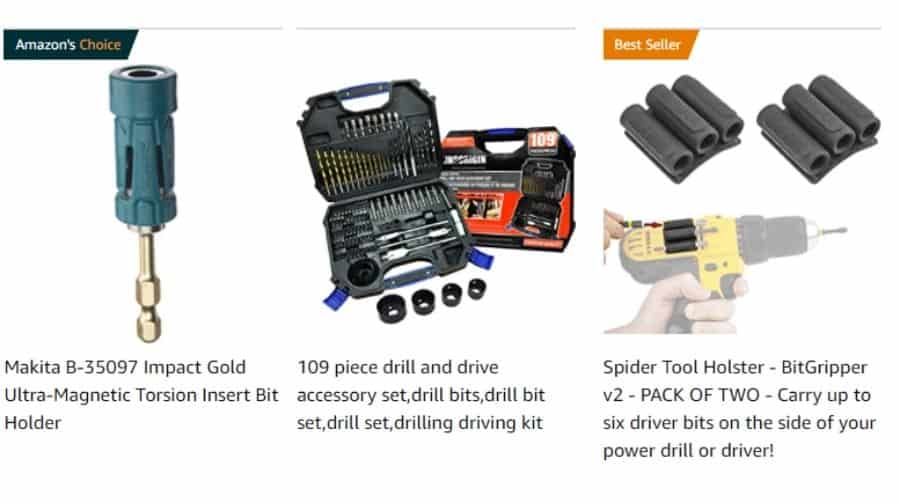 Recommended Posts: