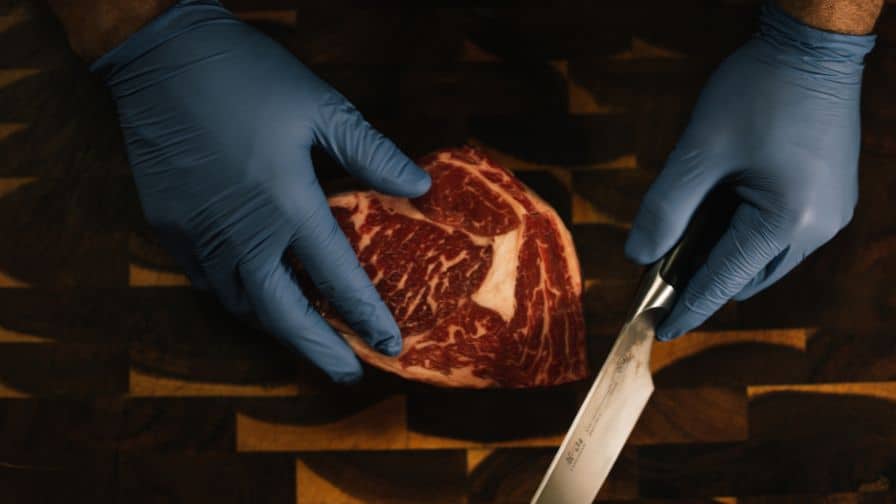 When you have a butcher block in your kitchen, you know that it's a great way to add some extra counter space. But what do you do when the finish starts to wear off?
In this blog post, we will show you how to remove the mineral oil finish from your butcher block and give it a new lease on life!
What Is A Butcher Block And Why You Want To Remove The Finish
A butcher block is a cutting board made of hardwood. The term "butcher block" is often used interchangeably with "cutting board." Butcher blocks are made of maple, cherry, beech, or walnut.
Butcher blocks are a popular choice for kitchen countertops because they're durable and easy to clean. They're also attractive, which makes them a good choice for an island or countertop that is on display.
When you're considering a butcher block for your kitchen, you may wonder if you should remove the finish. It will help to prolong the life of your butcher block and keep it looking its best!
How To Remove The Mineral Oil Finish From Your Butcher Block
Here's how to remove mineral oil from your butcher block:
First, sand the surface of your butcher block with medium-grit sandpaper until it's smooth.
Then, wipe away any dust with a damp cloth.
Next, apply a generous amount of mineral spirits to a clean cloth and rub it on the surface of the butcher block.
Let the mineral spirits sit on the surface for a few minutes, then wipe them away with a clean cloth.
Repeat this process until all of the mineral oil is gone from the surface of your butcher block.
Once you're finished, you can apply a new finish, such as a water-based polyurethane.
Applying A New Finish To Your Butcher Block
Subscribe to iBJanky
You spent all that time and money having your butcher block countertop installed, and now it's starting to show its age. The good news is that you can make it look new again with a little elbow grease and the right finish.
Here's how:
Start by sanding down the surface of your countertop with medium-grit sandpaper. You want to remove the old finish and any scratches or nicks in the wood. Once you sand the surface, wipe it down with a damp cloth to remove any dust.
Now you're ready to apply a new finish. You can use either an oil-based or water-based polyurethane. When you're not sure which to choose, ask the experts at your local hardware store.
Once you select your finish, apply it according to the manufacturer's instructions. You'll need to apply several coats, allowing each one to dry completely before adding the next.
After you apply the final coat of finish, allow it to dry for at least 24 hours before using your countertop. This will give the finish plenty of time to harden and protect your countertop for years to come.
When you follow these steps, you'll have a butcher block countertop that looks new in no time. So get started today and enjoy your beautiful kitchen for a long time!
Tips For Taking Care Of Your Butcher Block
Your butcher block countertop is an investment that will last for many years.
Here are some tips to help you keep it looking its best:
-Wipe up spills immediately.
-Avoid putting hot pots and pans directly on the surface. Use a trivet instead.
-Use cutting boards when chopping vegetables or meat.
-To remove stains, use a mild abrasive cleaner and scrub in the direction of the grain.
-Oil your butcher block regularly to keep it from drying out. Use food-safe mineral oil and apply it with a clean cloth.
By following these simple tips, you'll enjoy your butcher block countertop for a much longer time!
How Do You Clean A Sticky Butcher Block?
There are a few things you can do to clean a sticky butcher block.
First, try using mild soap and warm water. When that doesn't work, you can try using white vinegar or lemon juice. Rinse the area well afterward so that your food doesn't end up tasting like vinegar.
Another way is to try scrubbing the area with a stiff brush and hot water. This should loosen the sticky residue.
Once you clean the butcher block, oil it regularly to keep it from drying out and becoming sticky again. With a little care, your butcher block will last for years.
Now that you know how to clean a sticky butcher block, you can keep your kitchen counters looking neat.
Recommended Posts: