When George went to see the doctor about his lack drive and how much he had slowed down over the years, a long series of tests revealed nothing. Finally, he asked the doc to give it to him in plain English.
"Well, George," the doc said. "The honest truth is that there is nothing wrong with you. In plain English, you're just as lazy as sin."
George mulled that over a minute.
"So, Doc," he said. "I have to tell the wife something, and it's going to have to sound medical. Any chance you can translate 'lazy as sin' into plain Latin for me?
Click here for more woodworking jokes.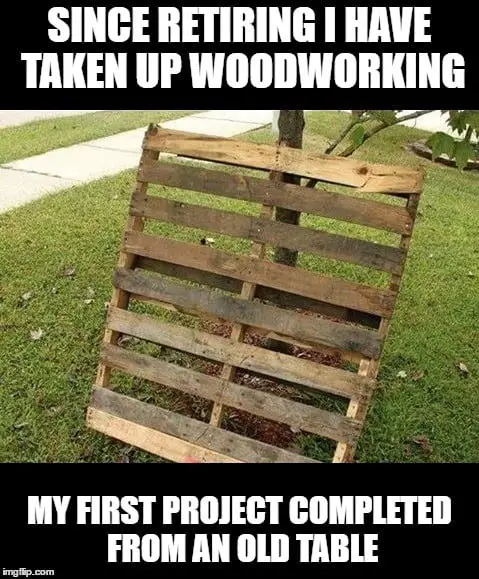 Click here for more woodworking memes.
5 TOP PALLET WOOD PROJECTS
Subscribe to Mr. Build It on Youtube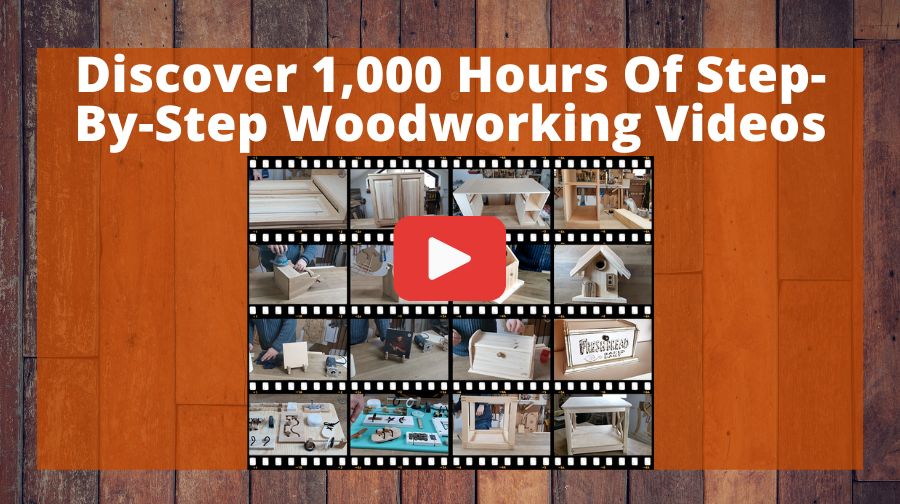 It's called Woodwork101. A database of detailed videos and blueprints in crystal clear, mouth-watering HD that will take you by the hand and show you that DIY home projects done the right way are easy, fun, and always of top quality… turning dream into reality in a heart-beat. Getting you that perfect build each and every time.
Pallet Coffee Cup Holder
Subscribe to Rated Red on Youtube
Top 5 Pallet Wood Projects That Sell Fast!!
Subscribe to TMBRMAN TV on Youtube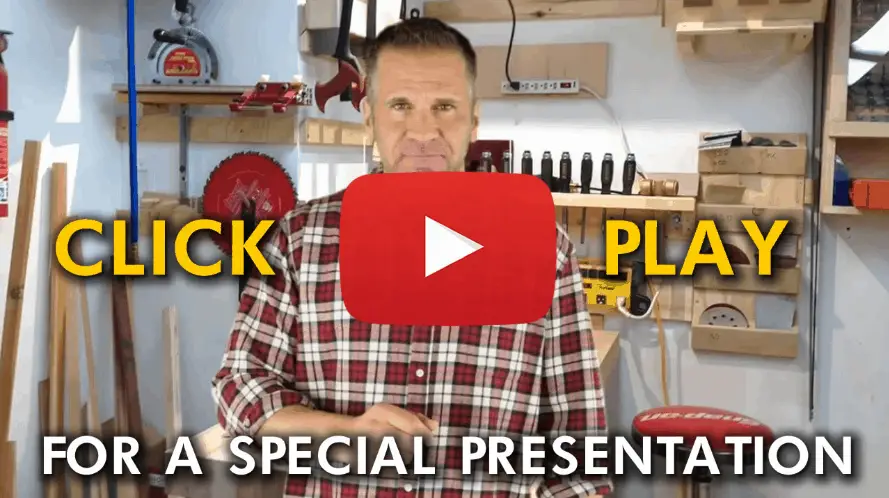 A woodworking friend of mine shared this video by Ralph Chapman with me that helped him set up his workshop. 
The video explains the benefits of Ralph Chapman's guide about setting up an affordable workshop and avoiding the most common mistakes offers to anyone interested in woodworking.
10 Easy and Cheap Pallet Furniture Ideas
Subscribe to Homedit ® on Youtube