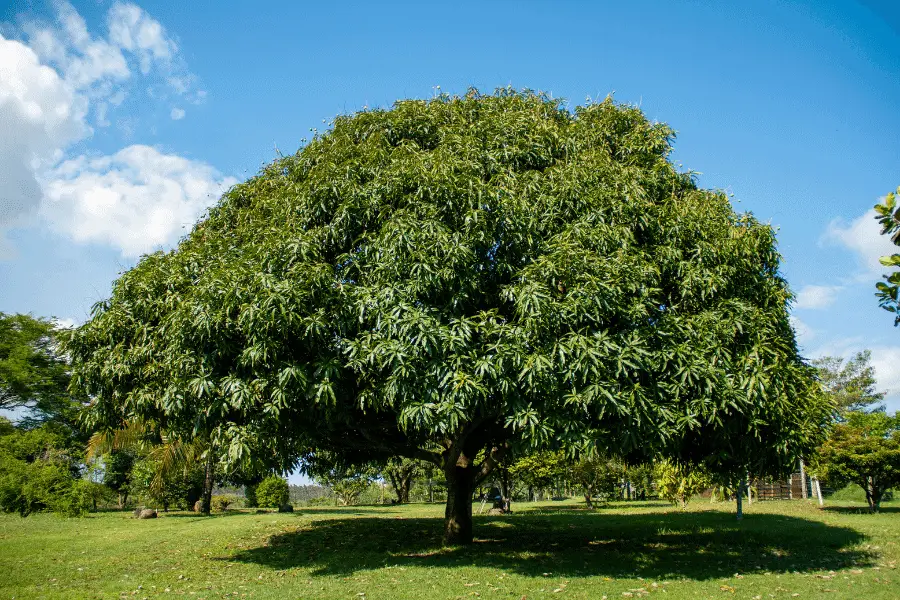 Mango Wood is usually found in southern Asia. It has been in use since ancient times and comes from the same plant that produces the very popular mango fruit. Once the mango tree is about thirty years old, the fruit is no longer appropriate to eat, so these older trees are used to make furnishings, and a new seedling is planted in its place.
What Is Mango Wood?
Mango Wood is characterized as a "Hardwood" because of its density, strength, durability, and of course, the looks. It doesn't wear out quickly and keeps it's lustrous texture for many years, which became the attraction for many users.
Mango wood furniture is an innovative type of furniture, and its success is based on the variety of colors of mango wood. It can vary from very light brown nuances to completely dark aspects. 
Sometimes, you may even notice a shade of pink or orange. This variety of nuance helps the manufacturer provide a wide and unique palette of colors to its customers, and this is exactly why Mango wood furniture is unique. But this is not its only advantage. It's merely perfect and durable for household furniture or for crafting heavy-duty objects, such as beds, tables, arches, and more.
Curious about Pecan Wood Please consider reading our article about the topic at this link here https://topwoodworkingadvice.com/pecan-wood/
MANGO TREE SAWING
Subscribe to yoshihiro sasada on Youtube
Where Does Mango Wood Come From?
As we all know, the mango tree is much known for its popular fruit in South Asia's tropical region, which can be successfully cultivated for the production of wood after the end of fruit-bearing capacity. Actually, the wood comes from a tropical environment that is far more humid than most of the environments the products are destined for. Therefore, mango wood must acclimatize to a new environment. 
In general, mango wood does have a favorable presence worldwide, and people tend to use it especially for making cheaper furniture, flooring, plywood, some musical instrument, and more.
There are numerous reasons why it's experiencing a big boom of lumber exploitation right now. It's considered a modern quality wood, which comes with an advantage of speedy growth.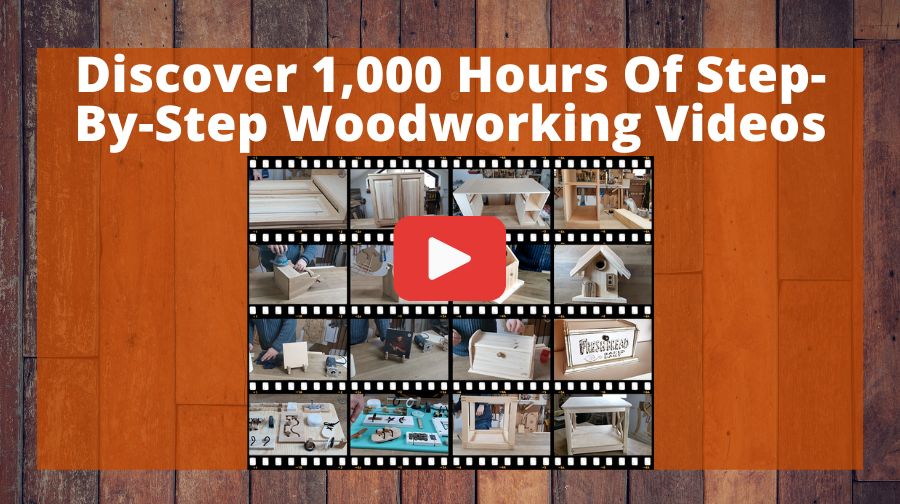 It's called Woodwork101. A database of detailed videos and blueprints in crystal clear, mouth-watering HD that will take you by the hand and show you that DIY home projects done the right way are easy, fun, and always of top quality… turning a dream into reality in a heartbeat. Getting you that perfect build each and every time.
Characteristics Of A Mango Tree
Mango wood furniture is usually found in southern Asia. It has been in use since ancient times and comes from the same plant that produces the very popular mango fruit. The tree trunk can be as wide as three to four feet, and the tree can grow as tall as 100 feet. The wood produced by the mango tree has a lovely and naturally designed wood grain, and the tables made of this wood are durable and beautiful.
Once the mango tree is about thirty years old, the fruit is no longer appropriate to eat, so these older trees are used to make furnishings, and a new seedling is planted in its place. This responsible management of the mango tree makes it an excellent resource, it's good for the economy, and it helps to maintain green space, so it is good for our planet.
Curious about Purple Heart Wood Please consider reading our article about the topic at this link here https://topwoodworkingadvice.com/purple-heart-wood-explained-all-questions-answered/
Mango Wood Styling
The tree is naturally cut and replanted every 7-15 years, developing a sustainable cycle that ensures no harm to the environment. As mango trees have a limited lifespan for yielding good quality fruit, they were chopped and burnt after this period in the past. 
However, in more recent times, the wood is being used in the production of household items. Mango wood furniture is a hard, dense wood that can be made into various decorative objects such as vases and bowls and has recently become popular for making furniture. 
For mango wood to be as long-lasting as it can be, it needs to be properly seasoned and kiln-dried. Using different carving and cut strokes with mango wood will reveal diverse ranges of grain, texture, and coloring, emphasizing the green, brown and yellow hues. 
The popularity of mango furniture seems evident as it creates more unique pieces due to the unusual grain and colors present. This kind of wood is indeed very vital.
Wood Turning A Mango Wood Bud Vase
Subscribe to SP Wood Art on Youtube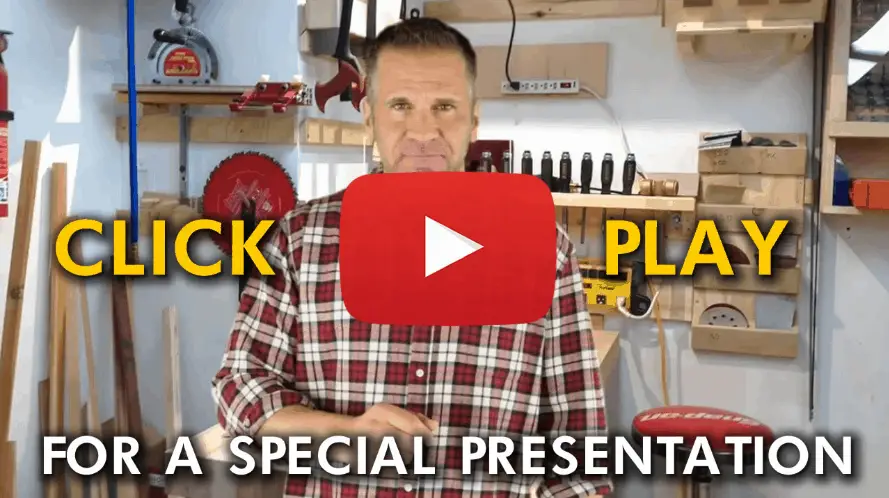 A woodworking friend of mine shared this video by Ralph Chapman with me that helped him set up his workshop. 
The video explains the benefits of Ralph Chapman's guide about setting up an affordable workshop and avoiding the most common mistakes offers to anyone interested in woodworking.
What Are The Benefits Of Mango Wood?
The mango trees are generally known for their tasty fruits. It takes a specialist to understand how unique these trees are due to their growing speed. They become mature extremely fast, which ensures continuous production. The specialists believe this tree will become an essential building material in the near future.
Mango wood furniture is also a lot cheaper than what the competition can provide. The wood itself is very cheap due to its original purpose. Besides that, the wood is open to various diseases such as fungi. However, this is not a problem when it comes to furniture. Manufacturers proudly claims no "ill" trees are used in the process, as experts carefully pick only those healthy ones.
Overall, this innovative manufacturing seems to have found the path to success. This is a cheap material you can see in every home, and it definitely makes the difference, compared to classic furniture.
Curious about Maple Wood Please consider reading our article about the topic at this link here https://topwoodworkingadvice.com/what-is-maple-wood-all-questions-answered/
Some Important FAQ's Related to Mango Tree
Does Mango Wood Crack?
Yes mango wood can crack, but they go through a process to make Mango Wood products long-lasting. They need to be carefully seasoned and kiln-dried to ensure the goods are no longer liable to movement and cracking. The phenomenon is common in most types of woods when they start adjusting to new climates. 
The Mango Wood products should be treated carefully treated and put through a careful quality control process. They do require certain care to keep them in immaculate condition. 
During winters, the heat in our dwelling actually appeals to moisture from the environment and anything in the surrounding containing moisture, such as your skin and the wood products in your home. So, to prevent cracking, the wood requires moisture, much like your skin requires moisture to look healthy.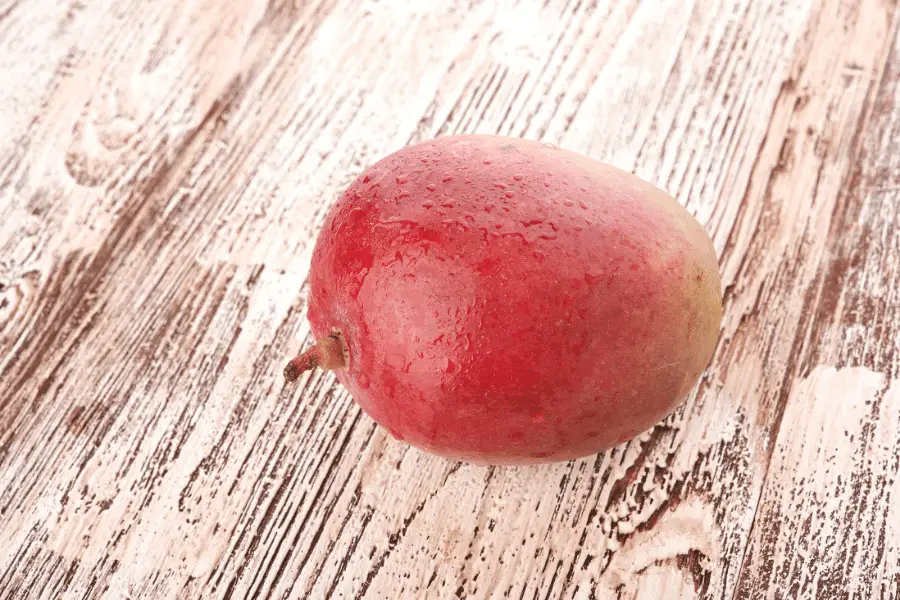 Is Mango Wood Toxic?
So far, no report about Mango wood has been received of a severe reaction or its toxicity, but it belongs to the same family as poison Ivy, which may cause little to mild skin irritation. Also, it's not recommended to sleep beneath Mango Trees because it contains urushiol. Also due to the presence of high silica content in Mango Trees, it may dull the edges of your sharp cutting tools.
Is Mango Wood Like Oak?
Yes, you can easily substitute cheap pine wood furniture with Mango Wood products that give you a feel of hardwood like Oak. Sometimes, people may confuse Mango Wood and Oak wood due to their grains and texture that amaze many woodworkers and make it very popular for its Oak-ish finish.
Can You Use Mango Wood For Outdoor Furniture?
Yes, it is advisable to use mango wood for outdoor furniture because it possesses incredible durability in water as the structure repels water, which gives you the freedom to use it for outdoor furniture. You will need to take care of the furniture placed in direct sunlight by polishing the product occasionally to maintain its sheen and lustrous texture for longer.
Curious about Whitewood Please consider reading our article about the topic at this link here https://topwoodworkingadvice.com/the-ultimate-guide-to-whitewood/
Heavy Shaped Mango Wood Cutting at Sawmill
Subscribe to Village BoyPro on Youtube
Does Mango Wood Stain Easily?
Of course, yes! It is extremely easy to stain mango wood in its own right. It reacts exceptionally well to sanding and staining and features colors like green, brown, pink, and diverse patterns due to a special fungus grown in the wood.
Mango wood makes a beautiful addition to other wood furnishings you may already have in your home. It is particularly suited to a far more contemporary look, along with thoroughly clean, easy outlines along with a beautiful, light-reflecting surface area that is smooth and simple to keep thoroughly clean. Mango wood furniture, however, frequently ticks all the boxes, and it is becoming more prevalent.
Does Mango Wood Darken?
Yes! It gets darker with age – Because the outer layer of mango wood is susceptible to the growth of spalting and fungi, which causes additional changes in color and it turns it darker as time passes.
Is Mango Wood Suitable For Cutting Boards?
Yes, the wood is exquisitely unique because of the medley range of colors and patterns in its grains, which proves to be a good and viable choice for cutting board material. As mentioned above, it's a durable yet excellent choice for a cutting board.
How Do You Restore Mango Wood?
It's incredibly convenient and easy to restore minor scratches in mango wood; you can below simple steps to restore mango wood products:
Clean the surface of mango wood in the area where the scratches appear.
Take the lint-free cloth and moisten the area with wax.
Rub the wax on the damaged surface of mango wood using a circular motion.
Let the wax polish dry for sometimes and look the damaged area again.
Now the scratches won't be visible anymore.
Expensive Mango Wood Cutting By Expert Worker
Subscribe to AboutOurBD on Youtube
Comparison of Mango Wood With Other Exotic Hardwoods
Mango Wood Vs. Teak Wood
In general, teak wood is smoother, possesses excellent terminal resistance, and highly durable, whereas mango wood is inferior in terms of these features. Other than that, mango wood is cheaper and lighter in weight as compared to teak wood.
 Mango Wood vs. Oak Wood
There's no doubt that mango wood looks like Oak wood but possesses different characteristics. Oak wood is much more durable and doesn't change its color with time. Oak wood is more expensive than Mango Wood.  
Mango Wood Timber
Mango wood timber is generally found to make desirable furniture, which may determine the color from the mango wood furniture as it depends upon in which the tree is actually developed and in what session. There're numerous stores worldwide where you can buy quality mango wood timber products, which you can turn into marvel wooden artifacts.
Mango Wood Stain
Usually, people mixed stain with finishes as stains are products that change the item's color using dyes and/or pigments. There're several brands available worldwide who've proved themselves as a good mango stain; you may also check online for desirable results.
People are craving to have the best furniture. That is why they are carefully choosing the right Mango wood furniture for them.