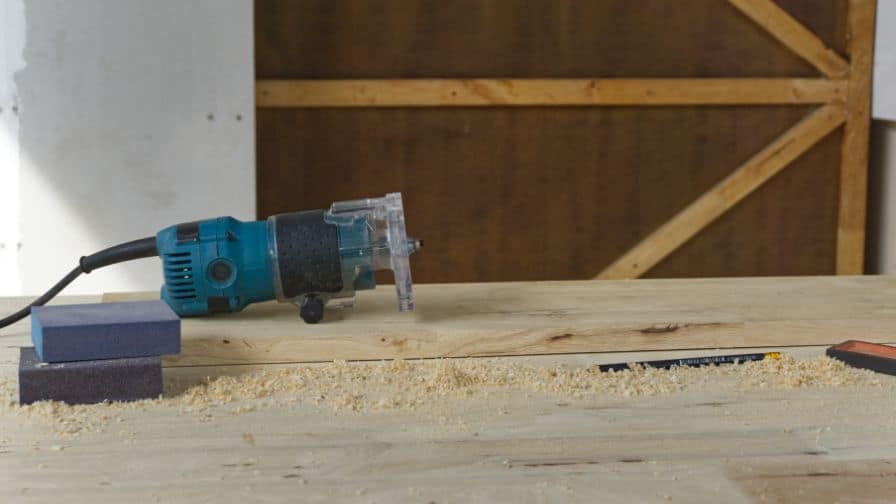 There are a lot of factors to consider when purchasing a wood router. One of the most important is how quiet it is. Some routers are very loud and can become disruptive, while others are very quiet and hardly make any noise at all.
In this blog post, we will discuss what the quietest wood routers on the market are and why you might want to consider purchasing one of them.
What Is The Quietest Wood Router?
We are always looking for ways to minimize the noise in our workshop.
The first router on our list is the Makita RT0701C. This router is one of the most popular on the market and for good reason. It's lightweight, powerful, and relatively quiet. The only downside to this router is that it doesn't come with a plunge base. So if you're looking for that feature, you'll need to purchase it separately.
Next on our list is the Bosch 1617EVSPK. This router is a bit more expensive than the Makita. But it comes with both a plunge and fixed base. It's also a bit heavier and louder than the Makita. But still quiet compared to other routers on the market.
What Factors To Consider When Purchasing A Wood Router
When it comes to wood routers, there are a few factors you need to consider before making your purchase.
The first is the size of the router. You want to make sure that the router you choose is the right size for the job you need it to do.
The second factor is the power of the router. You want to make sure that the router you choose has adequate power to do the job you need it to do.
The third factor is speed. You want to make sure that the router you choose has a speed that is appropriate for the job you need it to do.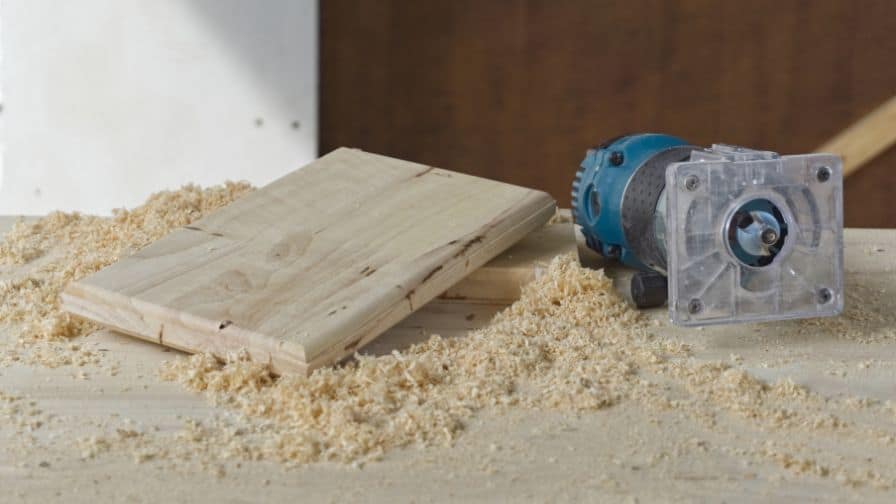 The Different Types Of Wood Routers Available
It's time to learn about the different types of wood routers available.
The most common type of router is the compact. These routers are small and lightweight, making them easy to maneuver. They're perfect for small projects and tight spaces!
Another popular type of router is the plunge router. These are larger and heavier than handheld routers, but they offer more power and precision. They're ideal for projects that require more intricate work.
Last but not the least, we have a fixed-base router that is the biggest and most powerful type. They're suitable for large projects or for anyone who wants the most control over their work.
No matter what type of router you choose, you're sure to get astounding results! Read the instructions carefully and follow all safety precautions.
How To Determine Which Wood Router Is The Quietest
The first step is to identify what you need the router for. Are you looking for a compact model to use primarily for trimming? Or do you need more heavy-duty that can take on larger projects? Once you know how you'll use the wood router, research different models to find one that will fit your needs. When you're looking at varying models, pay attention to the decibel rating.
The lower the decibel rating, the quieter the wood router is. You should also look for a model that has variable speed control. This will allow you to adjust the speed of the router depending on the project you're working on.
If you're looking for a wood router that is versatile and quiet, the Makita RT0701CX is a good option. This model has a decibel rating of 79 and comes with a carry case and an edge guide. Another option is the Dewalt DWP618, which has a decibel rating of 82. This model also has variable speed control and comes with a soft start feature.
Subscribe to This Old House on YouTube
The Benefits Of Using A Quiet Wood Router
As we all know, wood routers are very versatile tools that are for a variety of tasks, from shaping edges to routing out grooves and slots. But did you know that quiet wood routers also have several advantages over their louder counterparts?
Here are just a few of the benefits of using a quiet wood router:
-You can use them in a variety of settings, including residential areas, without disturbing the peace.
-They're much easier on the ears, so you can work for longer periods without causing hearing damage.
-They are lighter and more compact than their louder counterparts, making them easier to maneuver and control.
How Do I Reduce The Noise On My Wood Router?
There are a few things you can do to reduce the noise of your wood router.
One is to use a sound-dampening pad underneath it.
You can also use a lower speed setting and make sure the bit is sharp.
Finally, rout slowly and carefully to minimize vibration.
With these tips, you can keep your woodworking projects quiet and peaceful.
Why Are Wood Routers So Noisy?
There are a few reasons for this. First, wood routers operate at high speeds, between 15,000 and 30,000 RPM. That high-speed operation creates a lot of friction, and that friction creates a lot of noise.
Second, wood routers are in enclosed spaces, such as cabinets or closets. That means the noise is more concentrated and can become more overwhelming.
Third, many wood routers have poorly-designed exhaust systems. The exhaust system is responsible for venting the noise away from the operator. But many routers have exhaust systems that are inadequate for the task. As a result, the noise redirects back towards the operator.
How Many Decibels Is A Wood Router?
You might become surprised to know that a wood router can reach decibel levels as high as 100 dB!
That's pretty loud! It's about as loud as a jackhammer. So if you're using a wood router, wear hearing protection.
Also, know that if you're working in an enclosed space, the noise can become amplified and become even more dangerous to your hearing. So practice caution and take care of your ears.
Recommended Posts: