Subscribe to Steve Ramsey – Woodworking for Mere Mortals on YouTube
You know just how important a table saw is. This powerful tool can help you create all sorts of beautiful projects. However, if you're not using it correctly, you might be doing more harm than good. In this blog post, we will discuss six common things that people do wrong with their table saws. We'll also provide tips on how to avoid these mistakes. So, if you're looking to get the most out of your table saw, be sure to read this post!
Supporting Crosscuts On The Wrong Side
You need to support the work piece side of your lumber when making your cut because your non supported side can stop moving and you won't get a clean cut on that side. 
---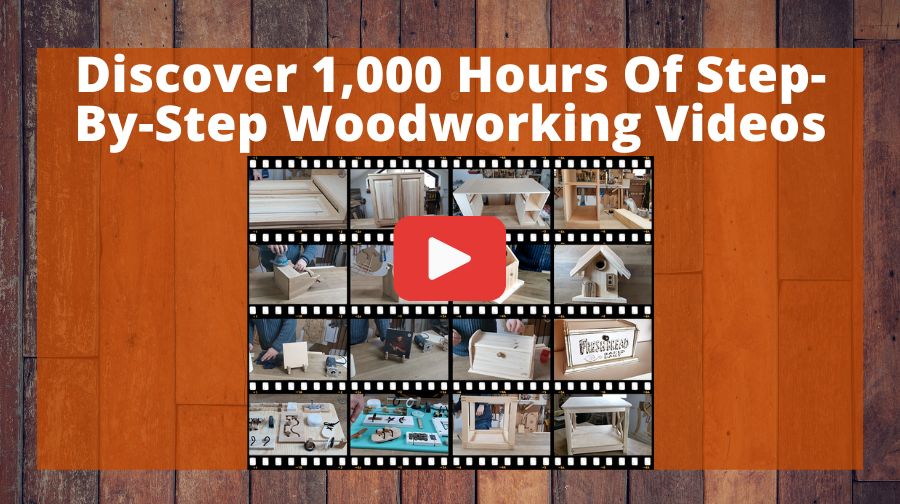 It's called Woodwork101. A database of detailed videos and blueprints in crystal clear, mouth-watering HD that will take you by the hand and show you that DIY home projects done the right way are easy, fun, and always of top quality… turning dream into reality in a heart-beat. Getting you that perfect build each and every time.
---
7 Things To Get You Started Using A Table Saw
Subscribe to Steve Ramsey – Woodworking for Mere Mortals on YouTube
Pressing Against The Blade
When using your rip fence to cut a wide board you almost always want your work pieces to be between the blade and the fence. Instead of pushing the board through from the blade side used a push stick to move the board through the cut.
Not Providing Three Directions Of Pressure
One push stick isn't enough. You need at least 2 to push the board down, push through and push against the fence.
Link to Push Stick Template: https://drive.google.com/file/d/1P2gvz4VWwJMLirKjFwcaf1um8qhdKpfX/view
GRR-RIPPER 3D Pushblock for Table Saws, Router Tables, Band Saws, and Jointers by MICROJIG
Click Here To Check Prices On Amazon
---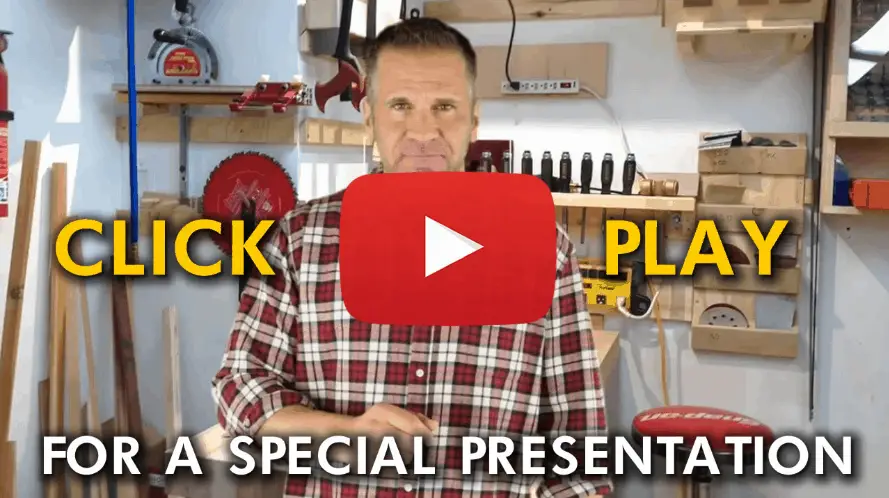 A woodworking friend of mine shared this video by Ralph Chapman with me that helped him set up his workshop. 
The video explains the benefits of Ralph Chapman's guide about setting up an affordable workshop and avoiding the most common mistakes offers to anyone interested in woodworking.
---
Freehand Cutting
Always provide support with a fence.
Overtightening The Arbor Nut
Don't over crank your blade when putting it back onto your table.  This can cause it to break off when you try to remove it next time. You only need to crank down on the nut until it starts. The blade spins in the opposite direction of the arbor so it kind of self tightens as it spins.
Using The Rip Fence For Crosscuts
Support the long side of the board, not the short side.  If it starts to wobble then used your miter gauge to support the board.
Recommended Resources: