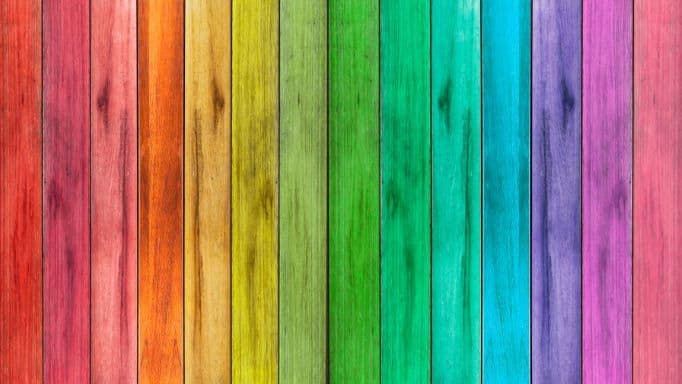 Adding color to wood can be a fun and easy way to change the look of a piece of furniture or accent wall. There are several methods to accomplish this, and we will discuss a few of the most popular ones here. So whether you want to add a pop of color or completely transform your wood, keep reading for some great tips!
Choosing Your Method Of Color Application
Color can be added to wood in several ways. The best method for you will depend on the project you're working on, and the look you're trying to achieve.
Here are some of the most popular methods for adding color to wood:
Staining: Applying a stain is a great way to add color to the wood while still allowing the grain to show through.
Painting: Painting is another popular way to add color to wood. You can use either oil-based or water-based paints, depending on your preferences. Just be sure to sand the wood before you start painting to get a smooth finish.
Dyeing: Dyeing is similar to staining, but it allows you to achieve a more intense color. You can buy wood dye in most hardware stores.
Bleaching: Bleaching is a great way to lighten the color of the wood. You can buy wood bleach at most hardware stores.
These are just a few of the most popular methods for adding color to wood. Experiment with different techniques and find the one that works best for you and your project. With a little practice, you'll be able to add beautiful color to all your woodworking projects.
How to Prep The Wood Surface
It's important to prep the wood surface before adding color. This will ensure that the color adheres properly and evenly.
To do this, sand the surface with fine-grit sandpaper. If you're working with raw wood, you'll also need to apply a primer before painting or staining. Once the surface is prepped, you're ready to add color!
Subscribe to Sikana English
Tips On How To Paint The Wood Surface
Wood is a natural material that accepts color readily. Whether you want to add a new coat of paint to an old piece of furniture or give your home's interior trim and moldings a fresh look, painting wood is a relatively easy process.
Here are some tips on how to paint wood surfaces:
Apply the paint. Use a brush or roller to apply the paint evenly to the wood surface. If you're using a brush, be sure to use long, even strokes.
Applying paint to wood can be a bit tricky, so it's important to take your time and be patient.
Let the paint dry. Once you've applied the paint, let it dry completely before adding any additional coats or finishes.
With a little patience and practice, you'll be able to paint wood like a pro!
How To Seal The Paint With A Top Coat
It's always a good idea to seal your paint job with a top coat. This will protect the paint from damage and wear, and it will also make it easier to clean. For this purpose, you can use a clear polyurethane or varnish. Just apply it with a brush or roller, following the manufacturer's instructions.
And there you have it! Now you know how to seal the paint with a topcoat. With a little patience and effort, you can achieve great results. Just remember to take your time and work in a well-ventilated area. And if you're ever unsure about something, don't hesitate to ask a professional for help.
Recommended Posts: