A fellow walked into the doctor's office and approached the receptionist.
"I have shingles," he said.
"Oh, you poor man," she replied. "Take a seat and the nurse will be right with you."
In a few minutes, the nurse appeared.
"You have shingles?" she asked. He nodded, and she took him straight into see the doc. But after a brief exam, the medic is puzzled.
"And just where, my good man," says the doctor, "are these shingles?"
"On the truck," he says. "Are you the guy who signs for them?"
Click here for more woodworking jokes.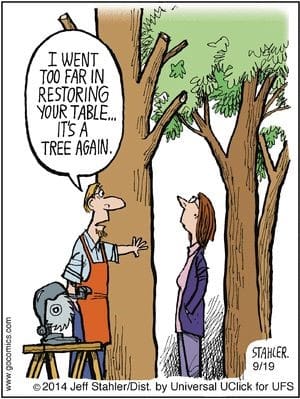 Click here for more woodworking memes.
How to Sharpen a Hand Saw | Ripsaws
Subscribe to Wood By Wright on YouTube
How to sharpen a hand saw was a question I had a hard time answering when I started. but it is an easy skill when you know the basics. in this video, we cover some of the basics of file selection and tooth geometry and how to sharpen a rip saw.
---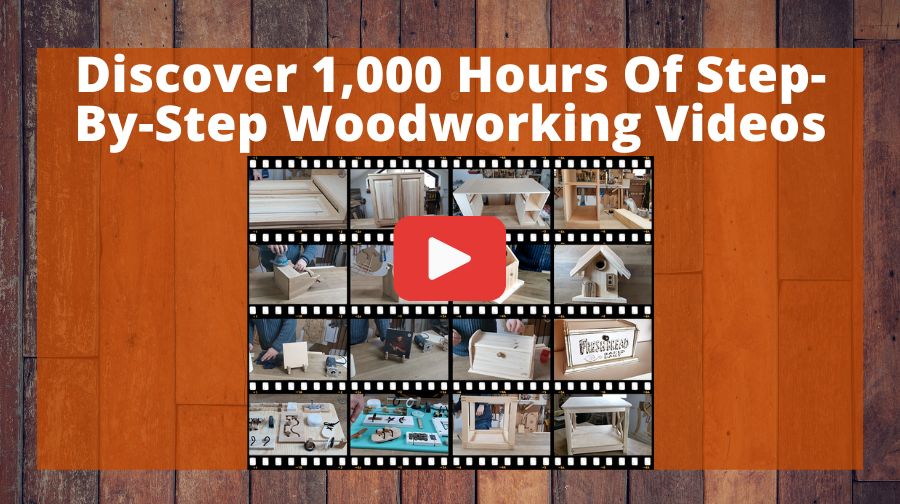 It's called Woodwork101. A database of detailed videos and blueprints in crystal clear, mouth-watering HD that will take you by the hand and show you that DIY home projects done the right way are easy, fun, and always of top quality… turning dream into reality in a heart-beat. Getting you that perfect build each and every time.
---
How to Saw Straight with a Handsaw | Paul Sellers
Subscribe to Paul Sellers on YouTube
Ever wondered how to saw straight? Paul shows in detail how to cut an accurate and straight saw cut.
---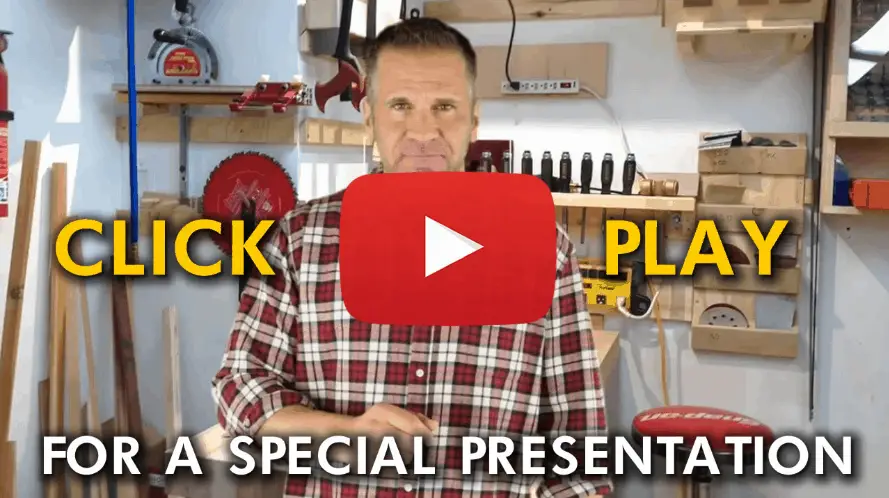 A woodworking friend of mine shared this video by Ralph Chapman with me that helped him set up his workshop. 
The video explains the benefits of Ralph Chapman's guide about setting up an affordable workshop and avoiding the most common mistakes offers to anyone interested in woodworking.
---
How To Cut With A Handsaw Like a Pro! Square Cuts and Miters Video!
Subscribe to The Building Sheriff on YouTube
The Building Sheriff shows you how to use a handsaw like an expert carpenter, giving you tips and tricks of the trade. In this video you will be shown how to use a couple of secret features of the saw to make square cuts on timber as well as 45 degree mitre cuts.
The Building Sheriff explains how you use the saw properly, how to stay safe and how to get a great result overtime. Improve your skills and learn to DIY like a Pro with The Building Sheriff.
What To Look For When Buying A Hand Saw
Subscribe to Wood By Wright on YouTube
When Buying hand saws it can be hard at first to know what to look for. but with a few quick tips, the items that separate a great saw from a cheap junky saw will be obvious.