Subscribe to WoodWorkWeb on YouTube
Only run wood vertically if using 2-3 by taping them together so that it runs through more securely.
Don't run short boards through your thickness planer unless you use a board on each side of it to shepherd it through the planer. You can use tape to connect the pieces of wood. The pieces your using should be close to the same wood as your running through.
Avoid snipe by butting your 2nd board directly up to the end of the first board.
Wood with figured grain needs to be run through the planer at a little bit of an angle. This will cut the board at an angle and can help with tear out.
Use a planing jig with edges to help remove warping on rough-cut lumber.
---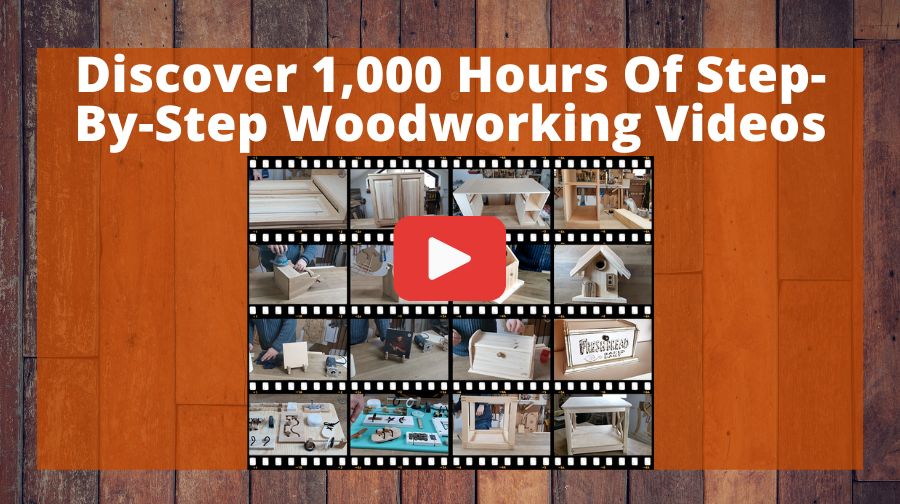 It's called Woodwork101. A database of detailed videos and blueprints in crystal clear, mouth-watering HD that will take you by the hand and show you that DIY home projects done the right way are easy, fun, and always of top quality… turning dream into reality in a heart-beat. Getting you that perfect build each and every time.
---
Planing Jig
Subscribe to WoodWorkWeb on YouTube
Non-Slip Shelf Liners
Click Here To Check Price On Amazon
Watch This Before Using a Wood Thickness Planer
Subscribe to WoodWorkWeb on YouTube
When you get a planer you want to put a straight edge across the infeed and outfeed table and inside to make sure that it is straight.
Snipe is when marks or cutaways are made at the end of the board by the cutter head. Usually, it's a shallow cut and can be sanded away.
3 Ways To Avoid Snipe:
Make your own infeed and outfeed table with MDF. Secure it to the machine to have a nice flat surface and place a plastic arborite material to allow the wood to move smoothly.
Tailgate your boards through as your planing your workpieces. Just butt each board up against each other to avoid snipe on the end of your workpiece.
A best practice in woodworking is to buy your pieces longer than what is needed. This is because the ends can get damages somewhere along the way from the lumber yard to your workshop. This will also help if you get some snipe on your piece that you plan on cutting off anyway.
---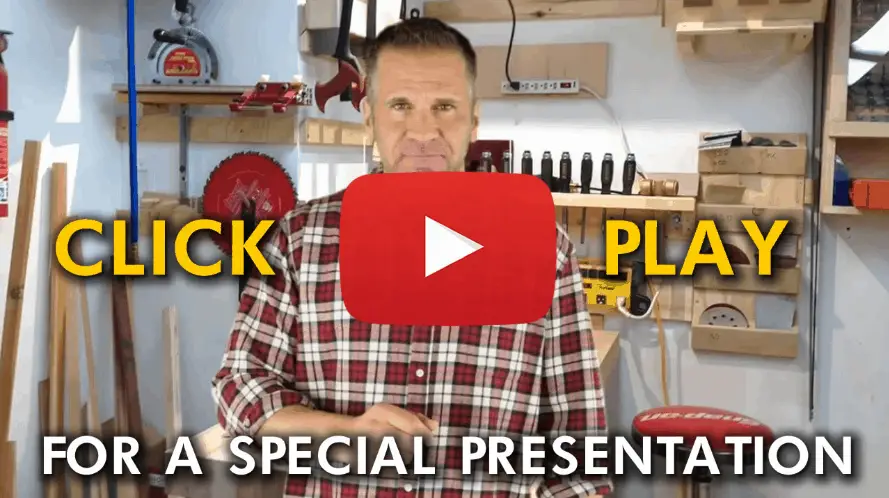 A woodworking friend of mine shared this video by Ralph Chapman with me that helped him set up his workshop. 
The video explains the benefits of Ralph Chapman's guide about setting up an affordable workshop and avoiding the most common mistakes offers to anyone interested in woodworking.
---
Thickness Planer Tune-Up and Maintenance
Subscribe to Jonathan Katz-Moses on YouTube
Always unplug your tools before performing any maintenance.
Use compressed air or a shop vac to clean your overall machine inside and out.
Used some simple green to wipe away any dried sawdust stuck on your planer.
Lubricate your posts to help keep them moving correctly.
Apply paste wax to your infeed and outfeed table then buff it out.
You can get chips in your blade which will cause grooves in your board. It's typically best to just purchase a new blade when this happens.
Adjust outfeed table with a straight edge.

Click Here To Check Price On Amazon
Recommended Resources: