Subscribe to The Wood Whisperer on Youtube.
Marc started his woodworking career in 2004. Over that time he's had the good fortune of learning from some great woodworkers who were quite generous with their information. In spite of that, there were some things he just had to learn the hard way. With that in mind, here's a list of 10 Things He Wishes He Knew When He Started Woodworking that will hopefully save you some headaches, time, and money.
Started in 2006, The Wood Whisperer is the longest-running online educational series for woodworkers at TheWoodWhisperer.com. Although a lot has changed throughout the years (like several shop moves, two kids, and a lot more gray hair), they are still the same small family-run business they were when they started and they rely heavily on community support for their success.
Don't Cut All Your Parts At Once:
You want to start by cutting all your pieces up front but typically you will have a time gap between milling and assembling and your wood may move. Plan out sections to cut and create subassembly section projects.
Use Relative Dimensioning:
Don't rely on exact measurements. Most projects have a little leeway with your size pieces. You may get to the end of your project and the measurement on the plans doesn't match the space you have on your project so you will need to adjust.
Buy From A Hardwood Dealer:
If possible try to use a hardwood dealer. They will have higher quality at about the same price and won't have supply sitting around months after being milled which can bend and bow on you once you are ready to use it like Big Box store lumber can.
---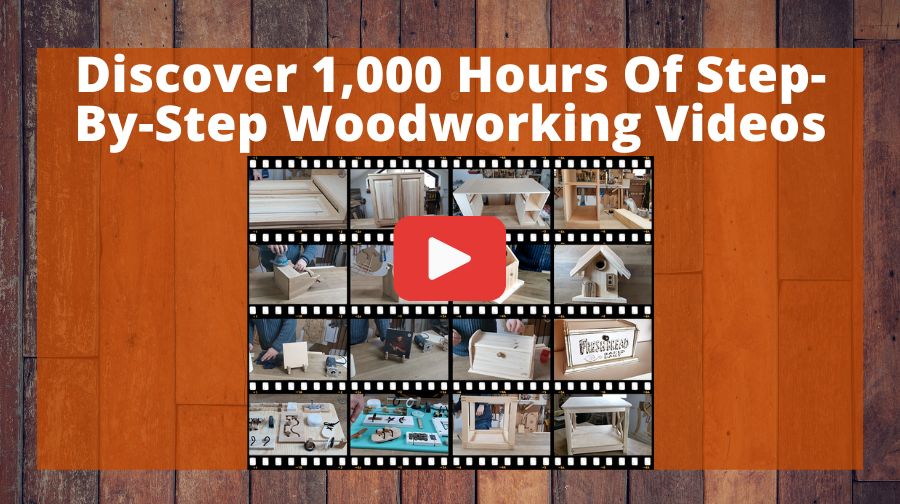 It's called Woodwork101. A database of detailed videos and blueprints in crystal clear, mouth-watering HD that will take you by the hand and show you that DIY home projects done the right way are easy, fun, and always of top quality… turning dream into reality in a heart-beat. Getting you that perfect build each and every time.
---
Don't Waste Time Practicing:
Build projects that matter and when you make mistakes you will get good fast in order to learn from them. Most mistakes are able to be fixed and if not I'm sure a family member or friend would be willing to take that project.
Don't Reinvent The Wheel:
It's ok to take inspiration from other projects that you see. Putting your own spin on projects that are already out there is perfectly fine.
Avoid The Bling:
You don't need to spend a ton of money on the fanciest tools when first starting out.
Buy On An As Needed Basis:
The projects you build will dictate which tools you need and there is no reason to buy an expensive tool that is just going to sit around.
Should I Upgrade My Tools?
Satisfy all functions you need in your shop before you start upgrading old tools that still work.
How To Find Used Tools:
A lot of money can be saved when buying used tools. Try misspelling brand names in your search and sometimes you can find a better discount from an unsophisticated seller.
Projects Are Almost Never Perfect:
Even the masters of woodworking will have minor imperfections in their projects. Even if they are almost perfect after it's finished it will change over time as the wood moves.
---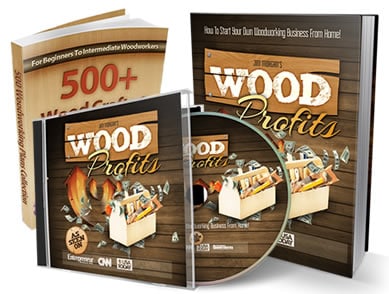 If you're considering turning your woodworking hobby into a part-time business check out this helpful guide on how to get started.
---
Recommended Posts: