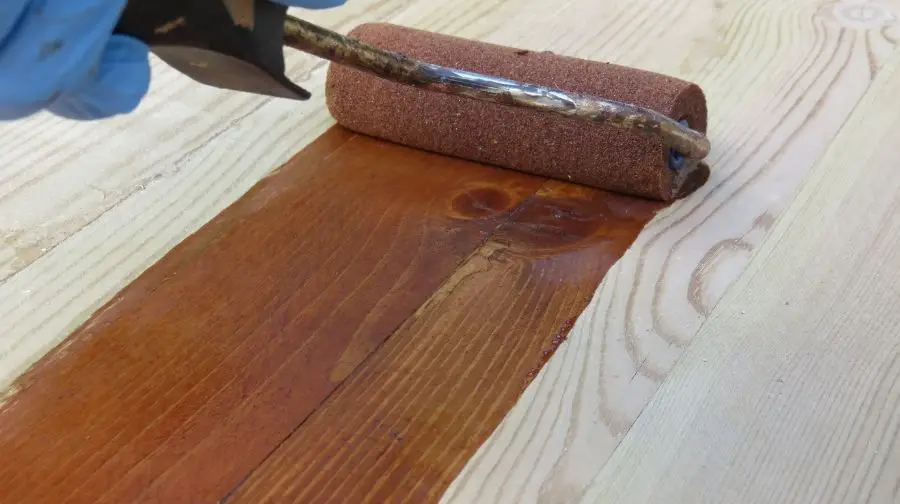 Looking back at newly built wooden furniture getting patchy and blotchy is not something any carpenter or woodworker would ever want. Therefore, using a good conditioner demands significance if you do not want your work to turn into your granny's furniture too soon.
But newbies often get confused about whether using a wood conditioner darkens or lightens the color of the stain or not. Let's have a look at the following info and get your answer quickly.
What Is A Wood Conditioner?
It is when a good wood conditioner comes to play. Nobody likes their wooden furniture to get blotchy and dingy with time. Therefore, it is crucial to use a pre-stain wood conditioner before going for the next step. A good and relevant wood conditioner always delivers a more even and impressive outcome to woods, especially the softer ones.
Softwoods such as pine, far, alder, elm, larch, etc., are naturally delicate and porous. As a result, these woods absorb the moisture of the stain and leave it looking unappealing and blotchy at places. But, once you are done using a wood conditioner before coming for staining, the wood will surely get an even surface finish and will not get stained irregularly. Hardwoods such as maple also need a considerable layer of wood conditioner for a better result.
Does Wood Conditioner Make Wood Darker?
The purpose of a wood conditioner is to stave off the wood from getting unevenly stained. But, most of us often get confused about whether wood conditioning changes the color of the stain or not. The simple answer is yes, but not always, and not in the same way.
When you use a wood conditioner in the first place, the overall ground texture of the wood gets even out, and you get a smoother canvas for the upcoming staining process. So, it has nothing to do with the color. But, it is also true that the wood does look darker after the application of a conditioner. However, it entirely depends on the wood you are working with.
It can make some particular spots look darker and some lighter. On some woods, the conditioner tends to make the stain looks darker, whereas, on some, it works in a completely different direction. But you can follow a few tricks in case you want a darker and richer finish.
Use sandpaper and do at least two rounds of sanding.
Now, clean the excess dust using a damp piece of cloth or vacuum it.
Use a good wood conditioner using a cloth or brush.
Remove the excess conditioner using a cloth.
Stain the wood as per the requirements (you can go for two to three coats).
Seal the stain using a wood sealer.
Wood Conditioner
Subscribe to Ask the Builder on Youtube
Hopefully, now, you have understood the relationship between the wood conditioner and color. The conditioner changes the color of the wood indeed but, not in the same way always. For most woods, the color gets darker, whereas, for some, it doesn't. So, keep experimenting on your own and find out which woods are getting darker and which are not.
Recommended Posts: