Subscribe to Jonathan Katz-Moses on YouTube
You can fix most mistakes with CA glue, wood glue, wood filler, putty knife, iron and blue tape.
How To Fix Dings And Scratches
Spread some wood filler across the scratch with the edge of your putty knife. Once it dries you can hand sand or orbital sand the area to remove the excess filler.
You can always mix 2 different wood filler colors to match your wood color.
---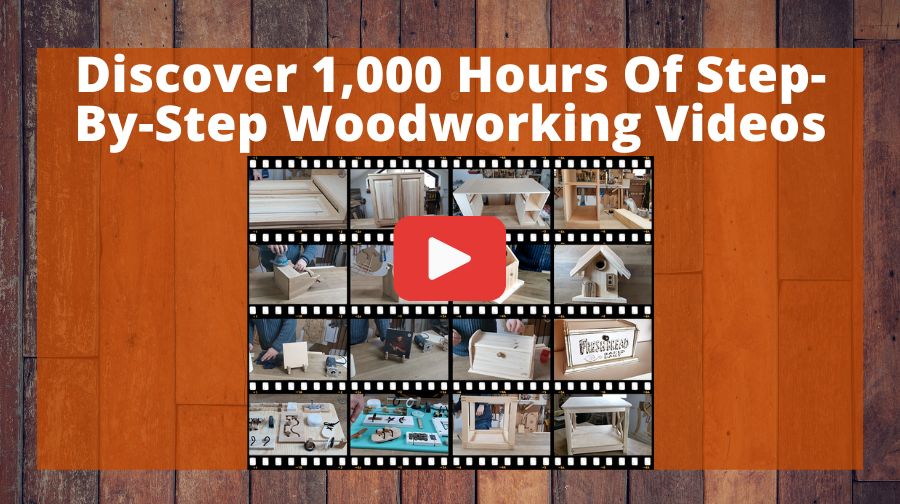 It's called Woodwork101. A database of detailed videos and blueprints in crystal clear, mouth-watering HD that will take you by the hand and show you that DIY home projects done the right way are easy, fun, and always of top quality… turning dream into reality in a heart-beat. Getting you that perfect build each and every time.
---
Timbermate Wood Filler 8oz Jar
Click Here To Check The Price On Amazon
Amazon Basics 1-1/2″ Flexible, Soft Grip, Carbon Steel Putty Knife with Hammer End
Click Here To Check The Price On Amazon
How To Fix Chip Out Or Tear Out
Try to find the piece of chip out because it is the perfect shape to fill the area.  You can use CA glue and Activator as the quickest option but wood glue would work as well if you have more time. In order to remove your finger from the repair without pulling the piece off you can twist your finger instead of pulling it off.
Finish with your hand plane to smooth out the area.
Now if you lost the chip out piece go ahead and use your hand plane to make the area flat. Use a cut off from the same wood, attach it to your work piece with CA glue and let it dry.  You can then use your hand plane to remove the extra wood to get it back to the shape you want.
FastCap 2P-10 Super Glue Adhesive 2.25 Ounce Thick and 12 Ounce Activator Combo Pack, 1 Pack (Combo)
Click Here To Check The Price On Amazon
Gaps In Joinery
Use sawdust and wood glue to fill your joinery gaps.  It will match the color of your work piece if you use some saw dust of the off cut of your work piece by sanding with 80 grit sandpaper.
Now fill the gap with wood glue then take your sawdust and rub it across your gap.
---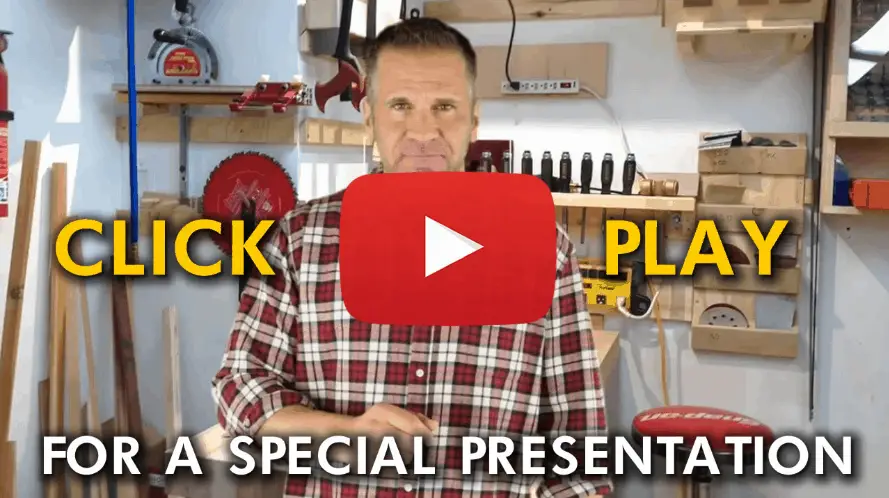 A woodworking friend of mine shared this video by Ralph Chapman with me that helped him set up his workshop. 
The video explains the benefits of Ralph Chapman's guide about setting up an affordable workshop and avoiding the most common mistakes offers to anyone interested in woodworking.
---
Titebond 5004 II Premium Wood Glue, 16-Ounces – 2 Pack
Click Here To Check The Price On Amazon
How To Fix Dents
Take a damp rag and a clothes iron. Pass it over a few times and now the dent vanishes.
How To Fix A Gap In Your Panel Glue Up
Fold the show sides toward each other and secure them in your bench vise. Use your hand plane along the top of your work pieces. Now when you remove them and lay them back on your work surface you can see them lining up much better.
Duck Brand 240194 Clean Release Painter's Tape, 1.41 in. x 60 yd., Blue, Single Roll
Click Here To Check The Price On Amazon
How To Fix Cupped Boards
To counter act the cupping you should get the opposite side of the cup very wet.  After that place something very heavy like a tool box or something on it over night and you have a good chance that it will fix the cupping issue.
---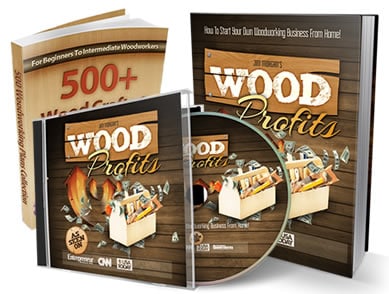 If you're considering turning your woodworking hobby into a part-time business check out this helpful guide on how to get started.
---
Fixing Common Woodworking Mistakes
Subscribe to The Wood Whisperer on Youtube
Whether we like to admit it or not, mistakes will happen. Knowing how to repair them may make the difference between a nerve-wracking build and a relaxed one. So in this demo (recorded live), Marc shows you some of the most common mistakes and errors he encounters and the various ways he likes to fix them.
Misplaced Mortise
A mortise is nothing more than a big hole, so filling it with wood is usually the best and most reliable fix. Be sure to orient the grain so that the repair is in line with the grain of the workpiece.
This provides the best visual match and in many cases makes the repair all but invisible. Cut the repair piece a little bit longer than the size of the hole and use sandpaper to create a slight taper at each end. This ensures a nice tight fit at each end where the repair is likely to be most visible.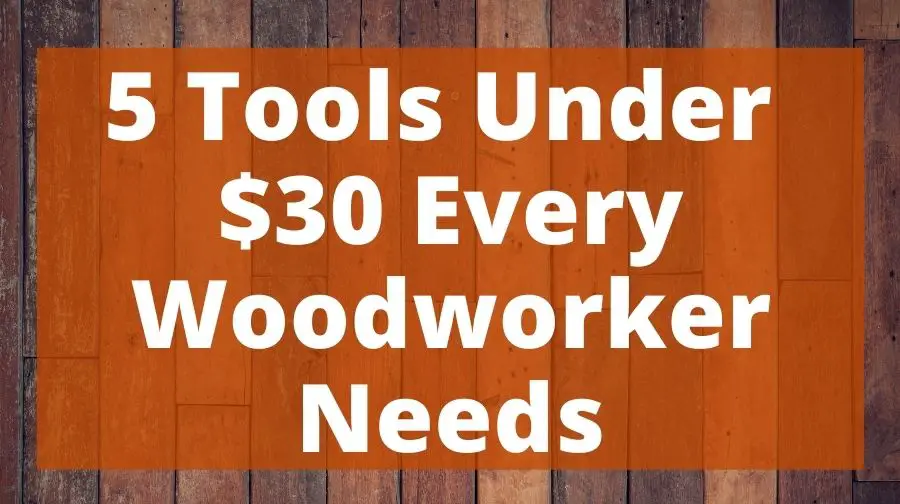 Make more Accurate Cuts | 3 Common Beginning Woodworker Mistakes
Subscribe to Everyday Craftsman – Brian Cook on Youtube
Accurate measurement, marking, and cutting are the first step to success in woodworking and carpentry. Here are three common mistakes that Brian sees many beginning woodworkers make and how to fix them.
3 Ways to Correct Inaccurate Cuts
Instead of measuring in the middle of your board start by measuring close to the edge so you can parallel a straight edge of your board.
If your mark is thick then it's going to be harder to make an exact cut compared to a thinner mark but the best would be a marking knife to give you the tightest mark possible.  If you just make 1 single mark then it is likely to be less accurate than making 2 marks. Making arrows instead of lines is a good habit to get into as well.
Don't cut on the wrong side of your marking line. Always cut on the scrap would side of your work piece marking line.  The blade kerf can cut into your work piece making it shorter than you need if you don't cut into the scrap side of your lumber.
Recommended Posts: