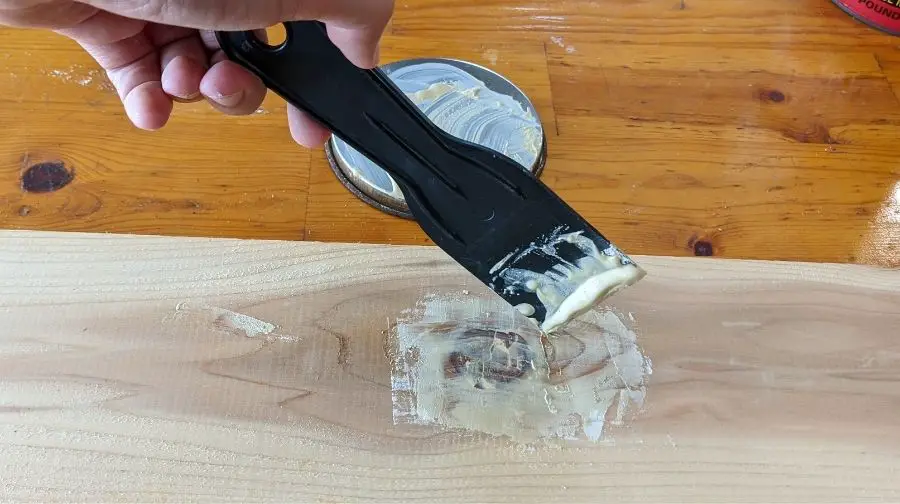 When you are repairing wood, you may need to use wood putty to fill in the gaps and cracks. But is wood putty waterproof? In this blog post, we will answer that question and tell you everything you need to know about using wood putty.
Is Wood Putty Waterproof?
Yes, wood putty is waterproof, weatherproof, stain-resistant, and crack-resistant, making it ideal for exterior use.
Wood putty will not shrink and is easily painted. A wood filler, on the other hand, is infused with pigments to match a specific type of wood and is used to be coated with a clear finish.
Exterior wood putty must be waterproof and be able to flex with the wood as it expands and contracts in response to changes in moisture.
What Is Wood Putty and What Are Its Uses?
Wood putty is a type of wood filler and it is often used on stained or varnished wood surfaces. The first clear difference between wood putty and traditional wood filler is the material used to make it. Wood putties are made from synthetic materials such as epoxy or polyurethane, which keeps them flexible even after drying.
This flexibility is also useful for repairing minor holes, cracks, and divots in the surface of the wood. Because wood putties are often used on finished surfaces, they are available in a variety of colors to match.
Types of Wood Putty:
Nitrocellulose-based and acrylic-based wood putty are the two most popular types of wood putty. Nitrocellulose-based wood putty dries incredibly quickly, making it an excellent choice for instant jobs. Before drying, the material is cleaned using lacquer thinner or acetone.
Acrylic-based wood putty takes time to dry but cleans off readily with water before it cures, making it an excellent alternative for applications where time is not of importance.
How to Choose and Use Wood Filler
Subscribe to This Old House on YouTube
Benefits of Using Wood Putty:
There are some benefits of using wood putty:
Application — Because wood putty is so flexible, you can patch up everything from tiny cracks to major cracks. When you're finished, simply wipe away any excess wood putty and wait for it to dry. After it has dried, sand the surface to get a smooth finish.
Color Combinations – As previously said, wood putty comes in a variety of colors which can be used to match or contrast the wood surface. Of course, you'll want to keep the shade similar to the wood to avoid calling too much attention to the crack.
Durability — When stored properly in a cold and dry area, wood putty can last up to 20 years. Even if you only utilize a tiny piece of it for your project, you can save the rest for future use. Furthermore, when you apply wood putty to wooden furniture or fixtures, it will last long enough that you will not need to replace it.
What are its uses?
Wood putty can be used for a natural wood surface that requires a minor repair. Either you have tiny cracks in your wood surface, or the mitered corner of your picture frame has begun to break. These are great projects for wood putty.
For major problems, sand everything down and use a hardening wood filler or simply replace the broken area with solid wood.
Tips for Using Wood Putty:
Wood putty is an excellent product for fixing nail holes and tiny cracks during the construction process. Lacquer-based and water-based are the two most popular varieties. Both varieties, once dried, might be difficult to touch up in the finishing process since the binder used in each type will refuse to receive color. Here are nine strategies for overcoming this problem and successfully using wood putty in your projects.
Wood putty is available in the most common cabinet wood hues.
Water-based fillers can be intermixed for a better fit by thinning with water. The putty will thicken as the water evaporates.
For an exact match when finishing with oil varnish, mix touch-up powders with shellac as a binder. Varnish will not "pull" the shellac away from the surface.
After the touch-up is totally dried, water-based finishes can be utilized underneath.
For even more adaptability, add alcohol dyes to the shellac/powder mixture and water-based colors to the water/powder mixture.
Furniture touch-up markers are excellent for little spots that you may have overlooked after applying the finish.
Apply the touch-up with a piece of glass. The mixture will be moist and will display the closest match in this manner.
As always, practice on scrap material first.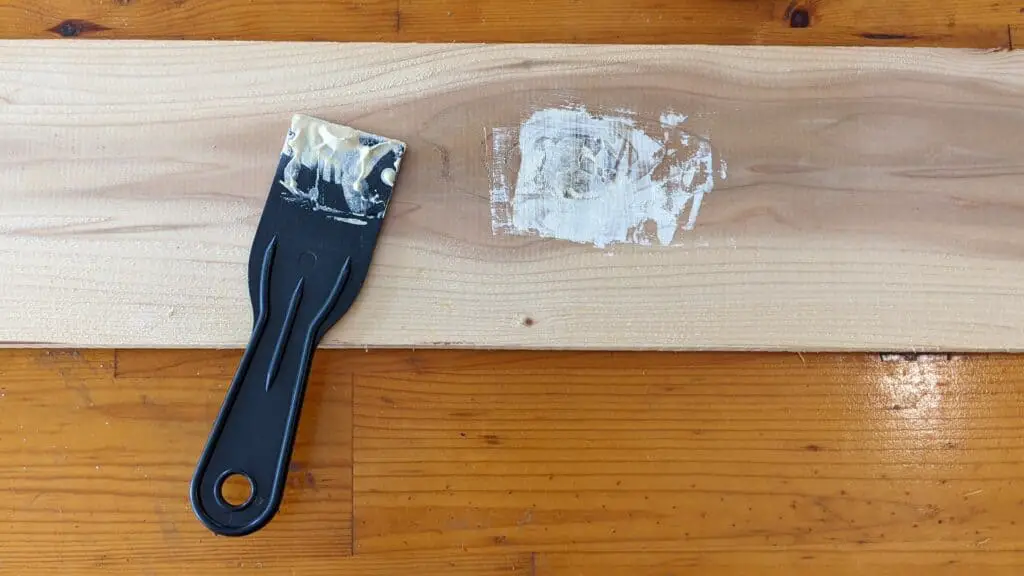 Can You Waterproof Wood Filler?
Yes, you can waterproof wood filler. You can use a sealer or a topcoat to protect the wood filler from water damage. Wood filler is a great way to repair holes in your woodwork. It is also an excellent way to fill cracks and gaps in wood.
Waterproofing your wood filler will extend its life and prevent it from peeling or cracking. Wood filler is a versatile product that can be used in a variety of ways. With a little care, you can keep your wood filler looking like new for years to come.
Does Wood Putty Seal?
Wood Putty is an excellent product to seal cracks and holes in wood. It may also be used to repair broken trim pieces as well as filling gaps around doors and windows. Wood putty has a soft clay-like consistency, making it ideal for usage around corners and edges.
Pros of Wood Putty:
Oil-based sealant has adhesive properties within the sealant itself. Once the putty has been applied to the wood surface no sealant is required to hold its shape. The putty will remain on its own after drying.
Wood Putty offers the best value when it comes to restoring or covering imperfections in the wood. It can be restored to its clay state by adding a little acetone. In addition, the putty does not require any further touch-ups; It is durable and has stood the test of time.
Cons of Wood Putty:
One of the major disadvantages of using wood putty is the time it takes to dry after application. Due to the large window of time required for complete drying, the caulk may darken due to the accumulation of external contaminants within the caulk. This discoloration can compensate for the perfect integration between the putty and the finished wood.
Putty cannot be colored because the ratio of the chemical components is already fixed. Also, the clay-like consistency would make coloring it yourself a difficult task.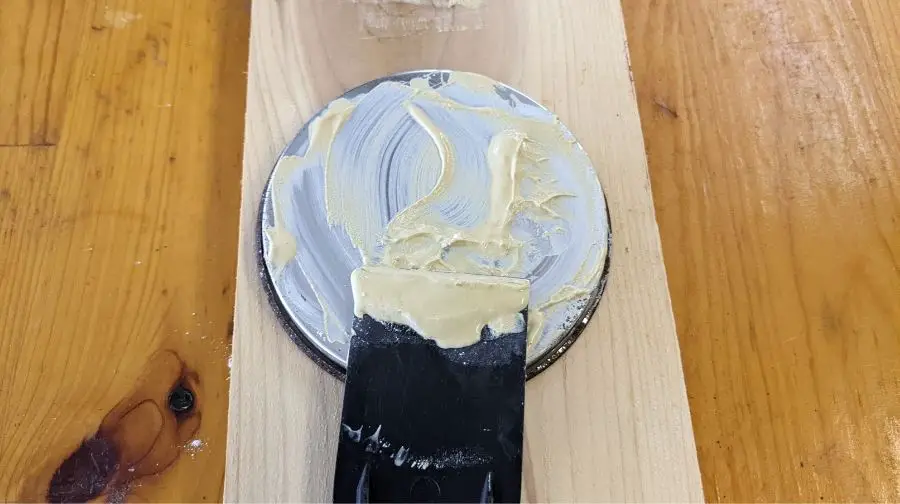 Recommended Posts: