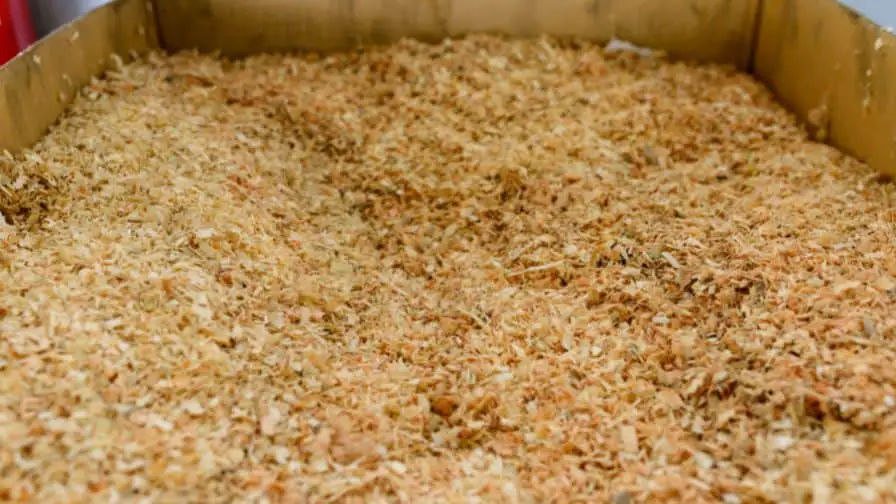 When you're a woodworker, then you know that sawdust is inevitable. It seems to fly everywhere, and it can become difficult to clean up. But don't worry, there is a silver lining. Sawdust can turn profitable when you know where to sell it.
In this blog post, we will discuss the best places to sell sawdust and how to make the most money from this valuable resource.
The Best Places To Sell Sawdust Are Online Marketplaces And Local Businesses
There are a few reasons for this. First, online marketplaces have low fees and no minimums. So you can sell as little or as much sawdust as you want. Second, local businesses are always in need of sawdust for various reasons like cleaning, construction, etc. They're willing to pay top dollar for good quality sawdust.
Sellers Can Make The Most Money By Packaging Sawdust Into Small Bags Or
Boxes
This is a great way to make some extra money! It's also a fabulous way to get rid of sawdust. Package it into small bags or boxes and sell it to people who need it. You can even add a few dollars extra for shipping as you like.
Many people love to use sawdust for arts and crafts projects. It's also useful for gardening. So, go ahead and make some money by packaging sawdust into small bags or boxes.
Subscribe to Lumber Capital Log Yard on YouTube
How Much Is Sawdust Worth?
Sawdust can range from $600-$1200 per truckload. It all depends on the tree species, location, and quality of the sawdust. For example, a load of pine sawdust will cost less than a load of oak sawdust. The closer the supplier is to the lumber mill, the cheaper the price will be. And finally, what grade or quality of sawdust is being sold? Some sawdust is too fine to be used for animal bedding, while other loads might have too much bark in it.
To get the best price for your sawdust, it's important to find a buyer who needs what you have. For example, if you have a load of high-quality oak sawdust, look for a horse farm or stable in your area. They'll be willing to pay top dollar for a product that their animals need. On the other hand, if you have a load of lower-quality sawdust, you might want to sell it to a local landscaping company. They can use it as mulch or for other purposes.
What Do People Buy Sawdust For?
Sawdust is a key ingredient in many products, including wood paneling, particle board, and fiberboard. It's also useful as a filler in some plastics and as an absorbent in animal bedding and litter. Biomass power plants want it for fuel.
But what about the people who buy sawdust by the truckload? For some, it's a way to keep warm in winter. Sawdust burns slowly and evenly, making it ideal for use in wood-burning stoves and furnaces. It also produces more heat than wood chips or pellets, making it a good choice for people who want to save money on their heating bills.
Others use sawdust in craft projects, such as wood carving, woodturning, and woodworking. Sawdust can also make paperboard and insulation. It's absorbent and practical in the food industry to soak up spills.
How Do I Sell Wood Shavings?
You might get surprised to learn that there is a market for wood shavings! Many people use them as bedding for their animals. When you have access to a wood chipper, you can make your wood shavings. Otherwise, you can purchase them from a feed store or online.
To sell your wood shavings, you will need to package them in bags. You can either sell them by the bag or by the pound. Make sure to clearly label your product and include any relevant information, such as the number of pounds in a bag.
To market your wood shavings, you can post flyers in local businesses, and create a website or social media page. You can also attend local farmer's markets or fairs. Let people know what your wood shavings are for.
With a little effort, you can sell your wood shavings and make some extra money. Who knew that a simple thing could turn so profitable?
Subscribe to Offgrid Secrets on YouTube
Can You Sell Sawdust To A Lumber Mill?
Yes. Many lumber mills are happy to purchase sawdust from other businesses. The reasons for this are twofold.
First of all, sawdust is a valuable commodity that can produce a variety of products. Secondly, by purchasing sawdust from other businesses, lumber mills can reduce their production costs.
Sawdust can serve as a soil amendment or mulch. As you can see, there are many uses for sawdust beyond discarding as waste.
When you have a business that generates a lot of sawdust, you may sell it to a lumber mill. However, before you do so, it's important to check with the mill to see their interest in purchasing sawdust. Some mills only accept sawdust from certain types of trees. So it's important to find out what the mill's requirements are before you make a sale.
As you have a lot of sawdust and are looking to get rid of it, selling it to a lumber mill is a good option for you.
Recommended Posts: