Subscribe to WoodWorkWeb on YouTube
New woodworking tools come in many different ways, sometimes people invent wonderful new ideas for tools, and other times an old design can take on a whole new look by some simple re-building like Colin's newly modified Crosscut Jig for the Table Saw.
Years ago he made (or over made) a Table Saw Sled that would last a dozen lifetimes, but it was huge and cumbersome, so a couple of years ago he made a simple cross-cut jig on the same principals, but it as a quarter the size and weight and worked faster and more versatile, so much so the prototype he made kept getting used more and more until he was finally convinced to make a Permanent Jig, with Baltic Birch Plywood, Laminated Fence and he even got to use the old metal Mitre Bar and long since dis-used Mitre Gauge that came with his saw.
Now he has the ultimate cross-cut jig, it's fast, light, easy to use, and SUPER accurate for making very wide cross-cuts which comes in handy for furniture and cabinet making.
---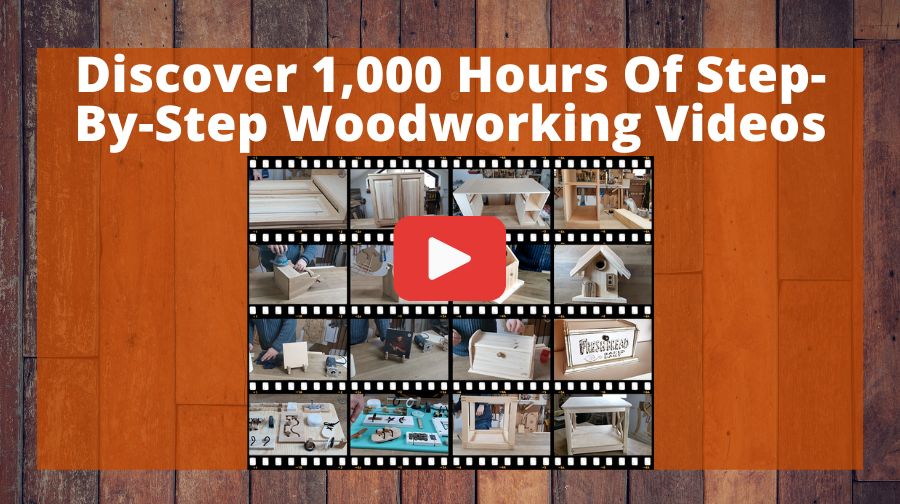 It's called Woodwork101. A database of detailed videos and blueprints in crystal clear, mouth-watering HD that will take you by the hand and show you that DIY home projects done the right way are easy, fun, and always of top quality… turning dream into reality in a heart-beat. Getting you that perfect build each and every time.
---
Many years ago, he constructed a cross-cut sled for his table saw, but it turned out to be too heavy and cumbersome to use regularly. Additionally, the miter gauge that came with his table saw was not satisfactory, so he replaced it with a more versatile one. However, he still found it difficult to hold wide boards securely on the miter gauge.
To address this problem, he created a small prototype cross-cut sled a few years ago, which he found to be lightweight and convenient. In the upcoming video, he will demonstrate why he prefers this small sled over the larger one. Despite receiving feedback from viewers suggesting he make a permanent sled, he considered it scrap wood. But today, he has decided to take their advice and build a new sled using Baltic Birch plywood.
To begin, he plans to remove a bar from his old miter gauge, which has ball bearings and could serve as a suitable runner for the sled. However, he needs to be careful not to bend the rod while removing it. If successful, he will drill holes and countersink them in the sled to attach the bar as a runner. For the back of the sled, instead of using a single piece of wood like before, he will laminate a couple of pieces of Beach wood, ensuring it stays flat and straight over time.
The first step is to remove the bar from the miter gauge and then proceed with drilling and tapping holes. He emphasizes the importance of using plastic runners instead of wood due to wood's tendency to expand and contract, leading to a poor fit in the miter slots. Plastic runners, on the other hand, offer better stability and durability.
After preparing the sled's components, he aligns them using the miter slots as a reference, rather than the table saw blade or fence. He uses a wooden board that fits snugly in the miter slot to assist with alignment. Once satisfied with the alignment, he secures the back of the sled with screws and clamps it in place.
---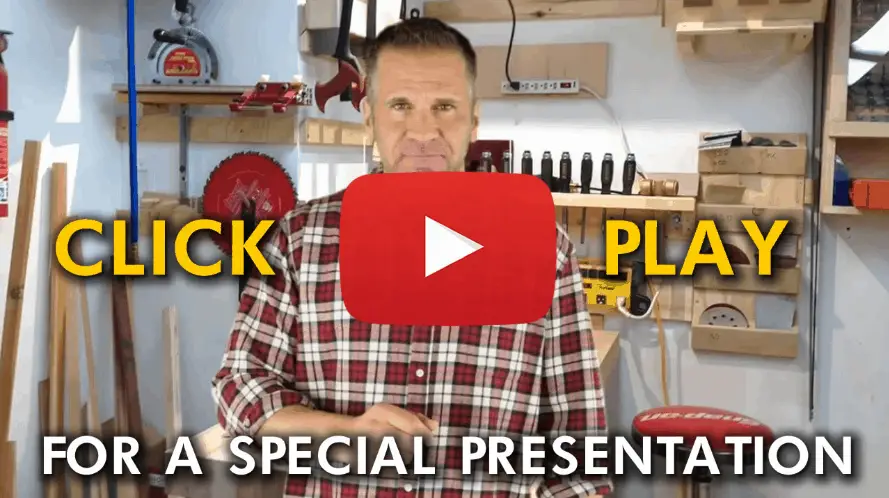 A woodworking friend of mine shared this video by Ralph Chapman with me that helped him set up his workshop. 
The video explains the benefits of Ralph Chapman's guide about setting up an affordable workshop and avoiding the most common mistakes offers to anyone interested in woodworking.
---
Next, he adjusts the fence based on the square and secures it to the sled. He also demonstrates how to test the accuracy of the sled by making multiple cuts and measuring the cumulative error. By following this process, he ensures that any deviation in the initial cut will be magnified in subsequent cuts.
To showcase the versatility of the sled, he explains how it can handle wide boards and various cutting angles. He also mentions the option of using T-nuts and hold-downs for added stability and the ability to perform stop cuts using clamps.
In conclusion, he highlights the usefulness of this compact cross-cut sled and expresses his satisfaction with finally building a permanent version using high-quality Baltic Birch plywood. He plans to continue improving and sharing other jigs, such as the L fence and squaring jig, in future projects.
---
If you're considering turning your woodworking hobby into a part-time business check out this helpful guide on how to get started.
---
Recommended Posts: