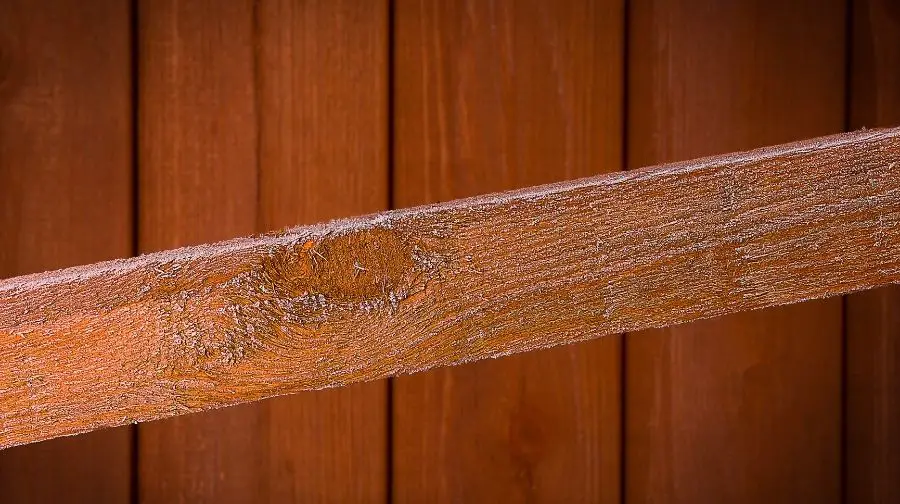 Cedar wood is one of the most popular woods to use for outdoor furniture. It has a beautiful cedar aroma and can last for years without needing any type of treatment.
Cedar wood stain is applied to protect cedar from UV damage, water damage, and dirt that gets on it. If you are looking into cedar wood stains or just want information about what cedar stains are available, this article will be perfect.
What Is Cedar Wood Stain?
Cedar wood stain is a liquid that you apply to your wooden furniture. It comes in different colors, but most cedar stains are either transparent or semi-transparent (meaning it has some pigment and will change the color of the wood slightly).
The main reason for applying cedar wood stain is that this type of dyeing protects the surface of the furniture. There are also other reasons for applying cedar wood stain, which include adding color to your outdoor space or changing the look of your finished piece.
Choosing a Cedar Wood Stain Color
The very first thing you should do before choosing what type of cedar wood stain is right for you is to decide on how many colors you want in your space. For example, if you are looking for a cohesive look across all of your furniture or accessories, then it is best to choose one color that will go with everything else in the room.
If you want different colors on each piece of furniture but still want them to match within the same outdoor area, then choosing contrasting colors may be better suited for you.
Choosing a Cedar Stain Color: Transparent vs. Semi-Transparent
Another thing to consider is whether or not you want your cedar wood stain to be transparent, semi-transparent, or opaque (not able to see the color of the piece through it). If you are looking for something that can add color and change the appearance of your furniture, then a semi-transparent cedar stain is the best choice.
However, if you are looking for something to protect and enhance the color of your wood from UV light damage or water exposure without changing its original color too much, then choosing a transparent option will be better suited for you.
How to Apply Cedar Stain?
Once you have chosen a color, the next thing to think about is how much effort and time it will take for you to apply your cedar wood stain. There are two ways that you can do this: by brushing or spraying on your new dyeing choice. If you plan on only applying cedar wood stain to one piece of furniture, then brushing on your new color is the best option.
However, if you plan to do multiple pieces of furniture or a large area, it may be better to use a spray cedar stain. This way will save time and energy rather than having to brush on each piece with such detail.
How To Treat and Stain Western Red Cedar
Subscribe to DunnLumber1907 on Youtube
Cedar Stain Maintenance
Maintenance when it comes to cedar wood stain is fairly easy because it only requires a quick cleaning once or twice a year. However, if you live in an area where there are many trees and plants with sap, pollen, leaves, etc., then this may need to be done more often. In order to clean your furniture from any dirt or debris that may have gotten onto the surface, a simple solution of water and dish soap is all you need.
If you are going to choose cedar wood stain for your furniture or any outdoor piece made from this type of material, then it will add color while also protecting the surface. It is not only easy to apply but maintains as well.
Is Cedar A Good Wood To Stain?
Cedar wood stain is a great choice. Cedar can be stained in either oil-based or water-based options, and both have their benefits. If you are looking to use cedar for outdoor furniture only, then the water-based option will work just fine – however, if your abode has an open fireplace that uses wood as fuel, then the oil-based option will be best.
Is There A Cedar Color Stain?
There are many different types of cedar wood stains available for purchase. You can choose from hundreds of colors, including some that aren't even present in the tree's natural form.
Furthermore, cedar wood stains come in different types of finishes. For example, there are matte and semi-gloss finishes available. The different cedar colors and stains can be applied based on the type of look you want for your outdoor furniture or other wood projects.
What Is the Best Way to Protect & Restore Cedar Furniture?
Subscribe to ehowhome on Youtube
Is It Better To Stain Or Paint Cedar?
Cedar wood is considered to be softwood. This means that it can easily absorb liquids and chemicals into its pores. Therefore, if you are hoping to paint cedar for an outdoor project, the rustic look will probably not last very long because of this characteristic which makes staining much more ideal than painting in most cases.
However, if you are interested in staining cedar for an outdoor project, it is important to note that some types of stains will not work on cedar. Many people assume that all wood stains can be used on any type of wood, and this simply isn't the case with many different types of stains. If you want to use a certain type of stain, it is important to make sure that the stain will actually stick on cedar.
Another consideration when staining cedar for an outdoor project, especially if you are using a clear wood finish to seal in your design, is how much sun exposure your area gets.
If too much sunlight hits your furniture or decking over time, then this can cause your stain to fade. If you are not sure about which type of cedar wood stain will actually hold up in your specific climate, it is important to talk with an expert before making a final decision.
How Do You Stain The Wood To Look Like Cedar?
There are some steps that need to be taken in order to make sure you get the best color. You will first want to strip off any paint on top of your cedar wood by using a chemical stripper. The next step is sanding. This process can take some time, but it needs to happen if you want the perfect color. In order to get the color you want, use a sander and sand off all of that old paint. You can then apply cedar stain to your wood to give it a perfect look.
What Is A Good Stain For Cedar?
Minwax 61380444 Wood Stain
Click Here To Check The Price On Amazon
This the best stain for cedar that we have found on the market. It is a gel stain which means it can be applied easier than other stains. You will love how straightforward this stuff is to use, but you are guaranteed to love the look of your wood even more once you apply it.
How Do You Protect Cedar Wood?
Cedar wood is exposed to the elements, which means that it needs some type of protection. The most popular way to protect cedar is by using a cedar wood stain. Staining will provide your deck with an extra layer of defense against water damage and dirt buildup. You can select from many different colors when you are looking for this type of stain.
Subscribe to Cityline on Youtube
Do You Need To Prime Cedar Before Staining?
Cedar does not need to be primed before applying cedar wood stain. Also, never use paint or sealer on cedar before applying cedar wood stain. So, what should you do? Simply apply the cedar wood stain directly to your piece of furniture.
Cedar Wood Stain Colors?
There are tons of different colors available that you can choose from when it comes to cedar wood stains. The most popular color is the Clear Natural Cedar stain, which gives off a warm honey yellow tone and can really bring out your furniture's natural beauty. Classic Redwood Stain offers an old-fashioned dark red finish, while Transparent Brown Cedar Stain provides a dark brown color that will accentuate the natural wood grain.
Cedar Wood Stain Spray
Krylon K03601000 Exterior Wood Stain Spray
Click Here To Check The Price on Amazon
This is an excellent wood stain spray that is designed to protect exterior cedar wood. It is meant for all types of weather and can be applied with relative ease. This stain spray comes in a variety of colors, so you will always have the perfect color match.
Learn how to give cedar a vintage, worn look by torching, sanding and staining.
Subscribe to Matt Stenzel on Youtube
Recommended Posts: