"Do you believe in life after death?" the shop owner asked the new employee.
"Why?"
"Because right after you left yesterday to go to your grandma's funeral, she stopped by with your lunch."
Click here for more woodworking jokes.
Click here for more woodworking memes.
How To Mount A Workbench Vise
Subscribe to Rockler Woodworking and Hardware on YouTube
Learn how to attach a 12-in. Quick-Release End Vise to a workbench. This heavy-duty, easy-to-install steel vise will be the workhorse of your custom workbench! Machined pivoting nut engages or releases with a 1/4 turn of the 1″ dia. main screw so you can easily re-position your workpiece. Extra-wide 12″ O.C. guide rods provide maximum resistance to racking, while extra-wide 17-1/2″ handle plate delivers maximum stability to handle any project.
---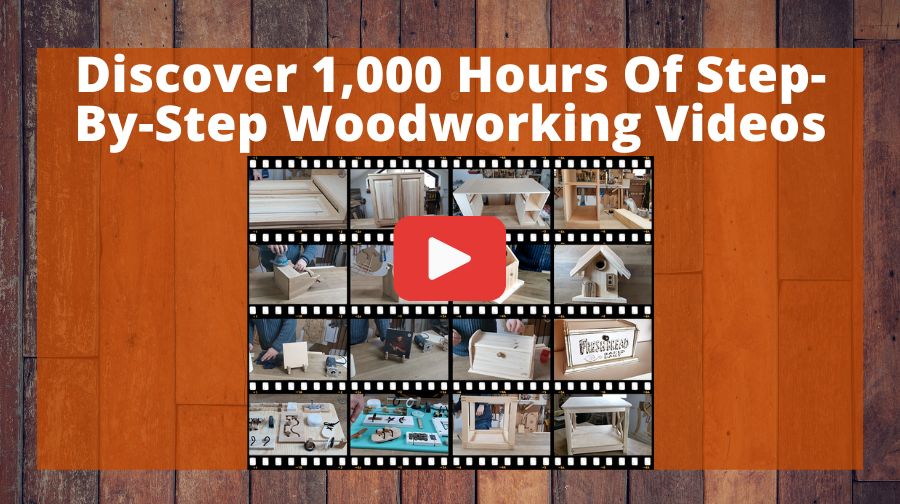 It's called Woodwork101. A database of detailed videos and blueprints in crystal clear, mouth-watering HD that will take you by the hand and show you that DIY home projects done the right way are easy, fun, and always of top quality… turning dream into reality in a heart-beat. Getting you that perfect build each and every time.
---
Installing a Workbench Vise
Subscribe to Working Timbers Co. on YouTube
In this video I take piece of Maple to create a thicker WorkBench clamping area for my Carpenter's Front Vise and then I install the device.
This install can be done with any available WorkBench Top. Often times you can find salvaged butcher blocks that folks have used in a kitchen or elsewhere. You can add additional hardwood all the way around as aprons as I'm starting to do here.
I start by milling up the Maple that I have on hand. I wanted to go with something with additional weight even though after this process there won't be nearly enough weight to keep the bench from moving around. I'll have to add more weight later.
Once I had my choice of maple piece chosen I continued to mill and square it up on all 4 sides. I chose a length that would be proportionate with the width of my Saw Horses.
When the piece was prepared thoroughly and with the correct dimensions I started to center it on the workbench top after I had flipped the top over to do a bottom install.
I determined how much space I needed the vice clamping block to extend beyond the bench top and marked that on the maple apron and then clamped the block down to the apron and marked my holes to drill for the vice rods and threading.
I proceeded to drill all my holes both for attaching the apron to the Bench top as well as for the vice rods to be threaded through.
Once the holes were drilled, I secured the apron using the vice to keep it square and used TiteBond II to secure the apron to the Work Bench top along with 2 1/2 " screws.
After the apron was secured I screwed the vice to the top with provided screws, added the front vise hardware and then flipped the Bench Top back over right side up.
I glued the vise spinning rod together with CA glue and then began testing the vice by doing some hand planing with none other than a piece of Walnut! The install was done!!
---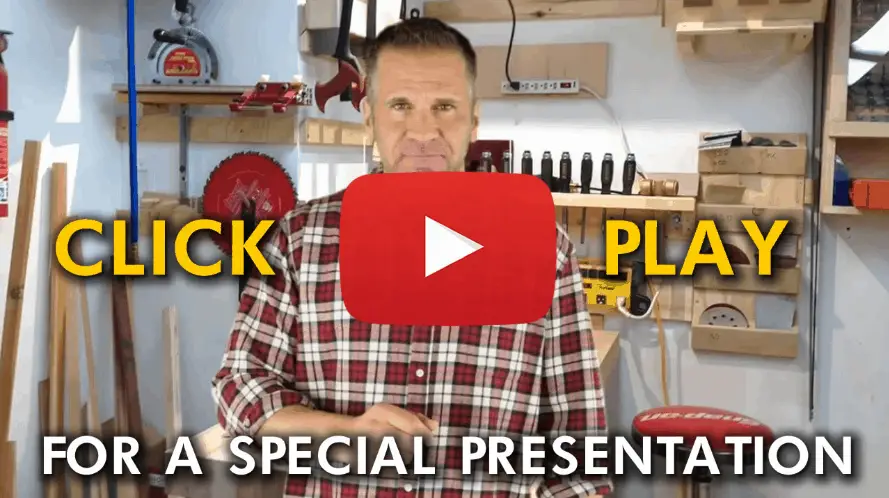 A woodworking friend of mine shared this video by Ralph Chapman with me that helped him set up his workshop. 
The video explains the benefits of Ralph Chapman's guide about setting up an affordable workshop and avoiding the most common mistakes offers to anyone interested in woodworking.
---
Vise Options for Work Benches with Rob Cosman
Subscribe to RobCosman.com on YouTube
Both Tage Frid and Frank Klaus made popular the Scandinavian Shoulder vise, I love the way it supports a board, presses it flat, holds it firm across it's width and nothing in the way underneath. The tail vise is fast moving, a double start threaded rod moves the vise 1″ with two rotations.
---
If you're considering turning your woodworking hobby into a part-time business check out this helpful guide on how to get started.
---
Clever Quick Release Pipe Clamp Vise for my Workbench
Subscribe to Ollari's on YouTube
After 2 years of using my workbench without a vise, I took some scrap plywood and some pipe clamps to make one! There are lots of great designs out there but I didn't like how you have to reach underneath the table and adjust the clamps separately if you want to clamp thicker material. You still have about 7 centimeters of travel with the threaded portion if you want to clamp thin materials and about 40cm of clamping capacity overall.