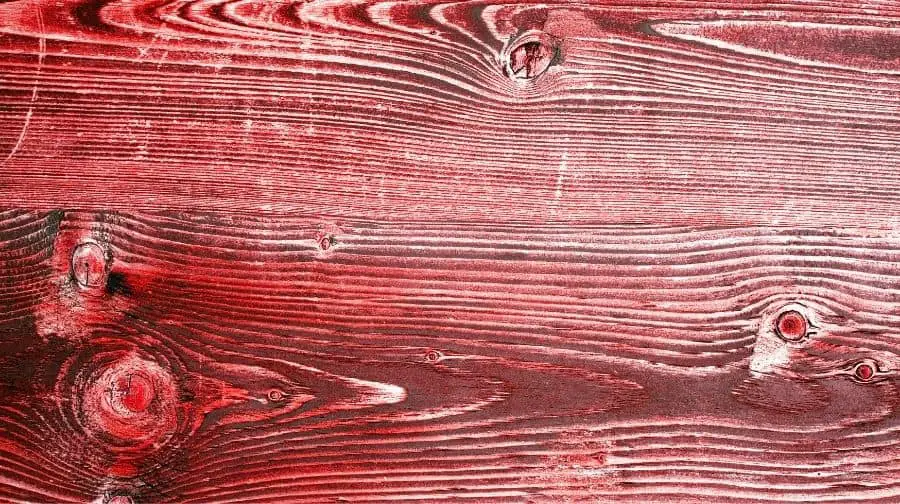 Cherry wood is the most expensive furniture hardwood in America, and that's why it's important to know about its stain. Because a stain can either make the wood more glamorous or ruin it all. As the demand for cherry wood rises, cherry wood stain can be one of the many reasons. Because cherry wood is a smooth-grained, reddish-brown hardwood that comes in final shape after the application of cherry wood stain.
Furthermore, cherry wood is commonly used for furniture, cabinets, flooring, and kitchen accessories. Since it's widely used for many purposes, it's famous among woodworkers and furniture aficionados. However, the real shape and color come from the cherry wood stain, making it light pink to rich reddish-brown, depending upon the intensity of the stain.
Cherry Wood Stain Options
Cherry wood itself comes in a limited color which is between light pink to rich reddish-brown. However, cherry wood stain gives you more choices depending on the density of different materials used in the formulation. Still, you're always limited to a few colors while considering the custom nature of wood. That's why you can't go too much against the natural color of any wood. Here's the list of options you have in cherry wood stains. You can have more, but these are the most used ones.
Natural
Heritage
Seely
Medium
Woodland
Cappuccino
Washington
Acres
Mission Maple
Bing Cherry
Chestnut
Boston
Asbury
Rich Cherry
Husk
Smoke
Antique Slate
Rich Tobacco
Onyx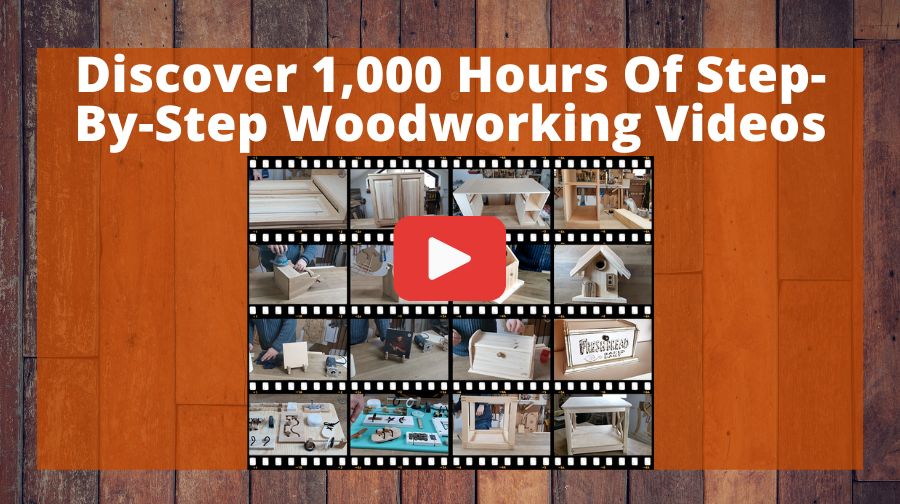 It's called Woodwork101. A database of detailed videos and blueprints in crystal clear, mouth-watering HD that will take you by the hand and show you that DIY home projects done the right way are easy, fun, and always of top quality… turning a dream into reality in a heartbeat. Getting you that perfect build each and every time.
Cherry Stain on Maple Wood
Subscribe to ExpertVillage Leaf Group on Youtube
What Color is the Cherry Wood Stain?
Cherry Wood stain is light pink to rich reddish-brown. Before you go in depth on the color of cherry wood stain, it's necessary to know the color of cherry wood. You might be surprised to know that the color changes over time and from tree to tree. Even sometimes, color changes from board to board on the same tree. In the beginning, it can be light pink in color and gets darker over time due to sunlight. Finally, it becomes a reddish-brown color. It takes only six months to get darker over time as the light is exposed.
Now the same goes for the cherry wood stain as well. You can't stain the wood far against the natural color of the wood. You can stain, but it wouldn't give an effective finish. We have already mentioned all the options you're going to get in cherry wood stain. Of course, there are more choices as you can have many shades of one color.
How To Stain Pine To Look Like Brazilian Cherry
Subscribe to FrontStepsMediaLLC on Youtube
What are the Best Stains for Cherry Wood?
Since you are applying the stains on the most expensive hardwood in America, you must come up with the best stain, or you may ruin the expensive wood. When looking for the best stains for cherry wood, we came across these two most used and well-known stains for cherry wood.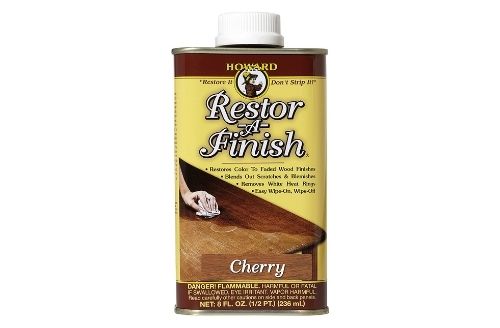 As the name indicates, Howard Products RF9008 Restor-A-Finish restores the wood's natural color while blending out minor scratches, abrasions, and blemishes. The stain is available in nine different colors to give you more choices to match your furniture. Also, when your furniture needs refinishing, it doesn't take more effort and time to restore in a few minutes.
Key Features
The stain restores the finish without removing the previous finish.
It removes white heat rings, watermarks, smoke damage, sun fade, oxidation, and other blemishes.
It comes in nine different colors.
The stain blends out minor scratches and abrasions.
It works efficiently in restoring everything like before.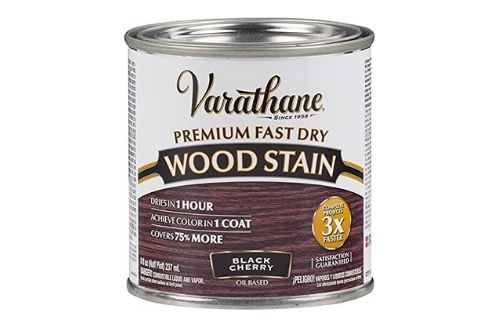 If you want to get something darker, Varathane 262028 Premium Wood Stain is the best choice that comes in black cherry color. The stain is best for interior and exterior wood projects, including furniture, cabinet, doors, fence, trim, and paneling. In addition, it may not require double coating because one coat precisely covers the wood while giving the same color before you double coat the wood.
Key Features
It's budget-friendly because one coat is enough to get the desired color.
One coat can save time and effort.
Its oil-based formula offers fast drying while saving more time.
A high-performance stain system is updated with nano pigment particles.
Its natural color revealed the wood's beauty.
Antique Cherry Stain Application on Cherry Cabinet Door Panel
Subscribe to Kings Fine Woodworking on Youtube
What Wood Stain Looks Like Cherry?
Minwax makes a Cherry stain for wood. There are many shades of cherry wood stain on the market. When looking for cherry wood, you have to be more careful as many woodworkers fool the general public with less knowledge about wood. In doing that, they replace cherry wood with Red Alder because it's comparatively much cheaper and looks exactly like cherry. You can easily cut and sand the Red Alder to give a perfect grain and appearance like cherry. Besides, maple and birch are also the perfect and most common substitutes for cherry wood.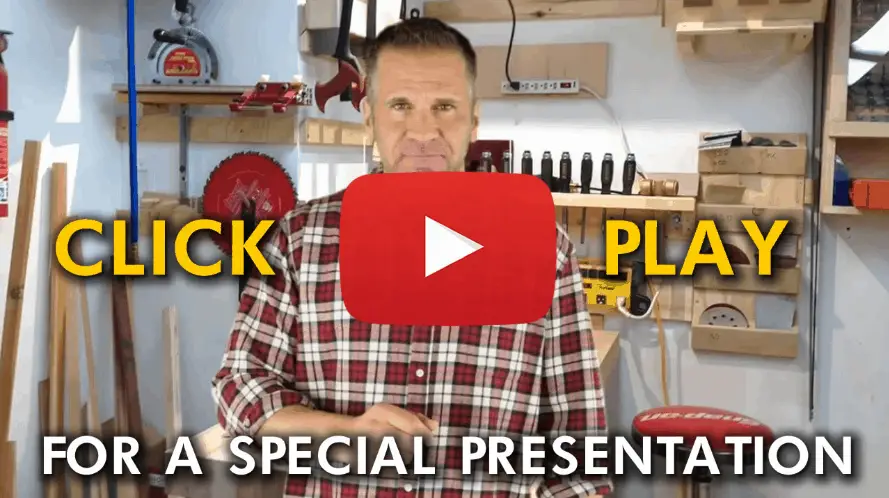 A woodworking friend of mine shared this video by Ralph Chapman with me that helped him set up his workshop. 
The video explains the benefits of Ralph Chapman's guide about setting up an affordable workshop and avoiding the most common mistakes offers to anyone interested in woodworking.
Does Minwax Make Cherry Stains?
Yes, Minwax does make cherry stains, and Minwax Wood Finish Oil-Based Cherry Semi-Transparent Interior Stain is one of their featured stains. It comes in 28 beautiful colors, giving you more choice to get the perfect color as per your house decoration and the rest of the furniture. The Minwax cherry stain penetrates deeper into the wood fibers to highlight the grain. In addition, you can use it for many purposes, such as staining unfinished wood furniture, hardwood floors, trim, molding, wood doors, and cabinets. Most importantly, it comes at an affordable price.
Minwax Cherry 235 Stain Review
Subscribe to BMVLifestyle on Youtube
Is Cherry Hard to Stain?
Yes, it's bad news for beginners because cherry gives a tough time while staining even to the expert woodworkers, carpenters, and DIYers. Like pine, maple, and birch, cherry is comparatively difficult to stain. No matter how hard you try, most of the time, the attractive grain patterns end up with splotchy areas, darker in color. We would never recommend a beginner to stain cherry wood.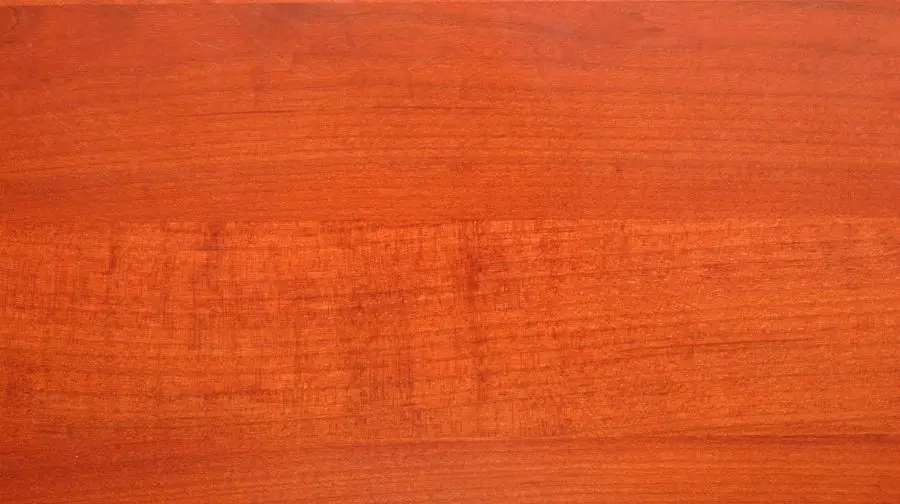 Can Cherry Wood be Stained Lighter?
Cherry wood features a light pink color and becomes the richest dark brown over time. That's why most of the time, it's usually dark in color. However, you can stain cherry wood lighter using a lighter stain. For that, you need to sand the darker areas of the wood first and then stain them with a light color to get the lighter version of cherry wood.
Cherry End Table/Night Stand – Applying The Finish
Subscribe to GuysWoodshop on Youtube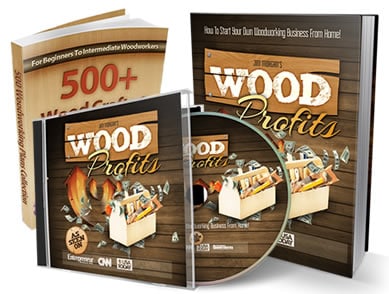 If you're considering turning your woodworking hobby into a part-time business check out this helpful guide on how to get started.
Recommended Posts: