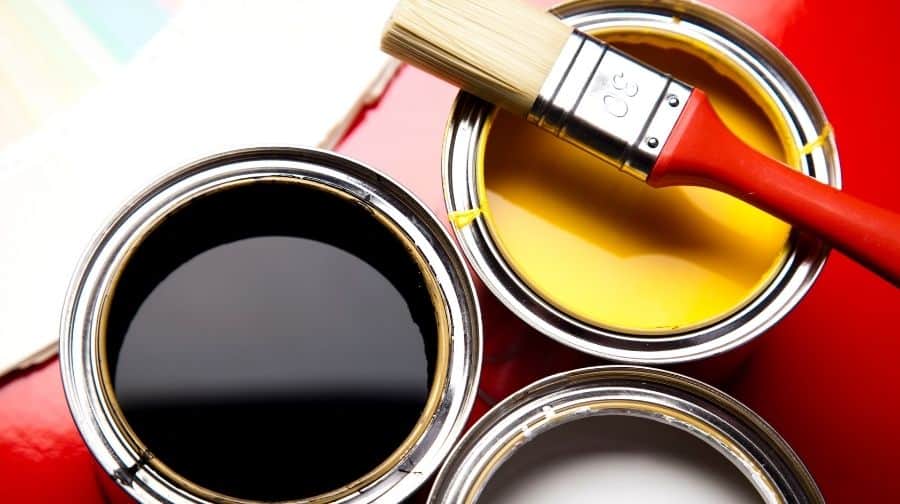 Wood Stain vs. Paint
The major difference between stain and paint any woodworker should know is their applications on the wood. Stain penetrates deep into the wood's pores. On the other hand, paint just coats the top of the wood. It means, in the case of paint, it would be a layer of pigments on the wood. On the other hand, stain pigments penetrate deep into the wood pores while giving the real color.
Furthermore, another significant difference in their results for the wood. While applying stain, it gives, protects, and preserves the beauty of the wood while paint only covers and hides it. These are some major differences on which all the other distinctions are based. Let's go through each difference in detail to make it further clear, so you can decide to either stain or paint the woods.
| | | |
| --- | --- | --- |
| Category | Stain | Paint |
| Cost | Around $20 to $30 per gallon. | Start at $30 and range up to $60 per gallon. |
| Naturality | Fills the wood pores with its pigment leaving the natural grain pattern. | Makes a thin layer of rich pigments, hiding the original look of wood. |
| Variety | Fewer varieties available but still many options. | More options available. |
| Application | Sanding, pre-stain, then stain. | Sanding, preservatives, primer, then paint. |
| Durability | Heat related discoloration | Chipping and peeling (lasts longer) |
| Difficulty | Less steps. | More steps. |
| Maintenance | Less maintenance. | More maintenance. |
#1 Cost
Stain costs around $20 to $30 per gallon, while paint costs start at $30 and range up to $60, making it almost double the stain cost. Further wood preservatives are required for painting, which costs $5 to $20 per gallon. On the other hand, the stain doesn't require preservatives. That's why the stain is comparatively cheaper.
#2 Naturality
The stain gives a natural look to the wood by just filling the wood pores with its pigment. As a result, the wood actually shows its grain pattern, making it look more attractive and elegant. On the contrary, paint makes a thin layer of rich pigments, hiding the original look of wood. That's why paint looks more fake than stain and affects the original quality and look of wood.
#3 Variety
Since stain is designed to give or enhance the original look of any wood, it's available in a few varieties. At the same time, paint is available in a huge variety, having lighter to darker colors to give any desired look you want.
#4 Application
The staining process involves sanding the wood surface first. Then make it even further smooth to get ready for the stain to apply right away. After cleaning the dust, the stain is applied, and let the wood dry naturally. You may need another coat in some cases but not all.
Conversely, you have to apply preservatives and then coat them with a quality primer. It costs more money, takes more effort and time. Later, two coats are the minimum requirements to get the desired finish. Last, the painted surface is sealed with a clear PU sealer to let it last longer.
So, we can conclude that paint requires more steps, time, and effort to get the desired look of the wood. It comes with a lot more additional cost, making the process quite expensive. However, you get a variety of colors, which a stain fails to provide. Still, the stain is worth the shot to get a natural look at a lower cost.
#5 Durability
The stain is often prone to heat-related discoloration, and paint has unique problems like chipping and peeling. But when it comes to overall long-lasting, paint lasts comparatively longer than the stain. The main reason is that paint covers the wood with its pigment layer while having another PU sealer that keeps it intact for a longer period. The stain only protects the wood against moisture, while paint protects against UV radiation and other external factors, which also keep the wood protected.
#6 Difficulty
You don't have to be an expert in woodworking to stain the wood. On the other hand, you may go through more steps than staining to get the same finish. An extra step in painting includes applying preservatives and quality primes. In the case of a stain, these two steps are not necessary, making it easier than paint. Last, you may not need a double coat while staining but definitely need it for painting.
#7 Maintenance
You have to maintain the wood in both cases, either when painted or stained. However, maintenance is less during staining and more for painted wood. For instance, you may need to remove mold and bacteria once a year. Also, apply cleaner by roller or sprayer while scrubbing down the dingy spots.
Paint Vs. Stain
Subscribe to Fix.com on Youtube
Whether you're looking to give an old deck a face lift or take a new deck to the next level, there will come a time when you must answer the age-old question……..Paint or Stain?!
In this video, Natalie will take you through some of the pros and cons of painting and staining your deck, so you can determine what's right for you!
Wood Stain vs. Paint on Furniture
| | |
| --- | --- |
| Stain | Paint |
| Less variety of colors | Wide variety of colors |
| Natural Look | Full color look |
Both look brilliant on furniture; however, they may vary a lot in the finish. Paint offers a wide range of variety, but the stain has restricted colors. Since the stain provides a natural look, its colors do not vary too much from the original look.
Another significant difference to notice for furniture is covering the furniture's flaws. If it's mild, sanding and applying the stain can make it look new. But you may require painting single or double layers to cover the severe issues to make the piece look new again.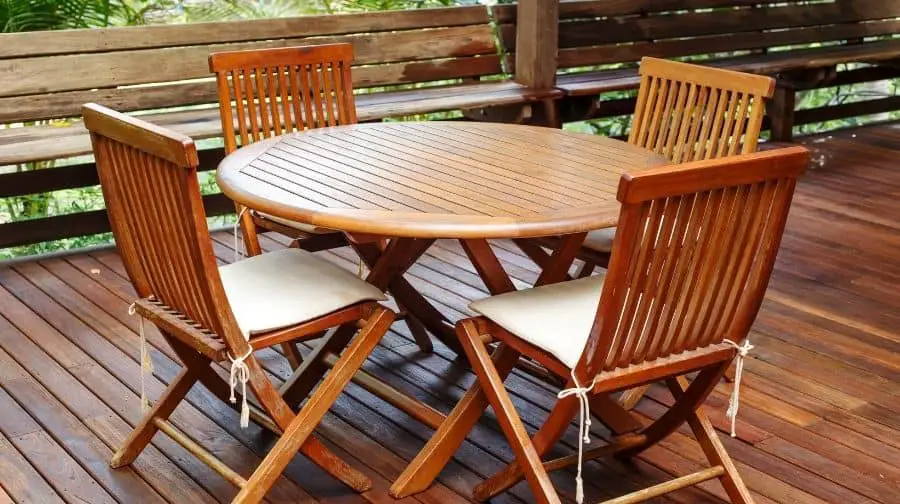 Wood Stain vs. Paint for Fence
When it comes to fences, the stain is often preferred. The stain doesn't peel, blister, or crack like paint. Also, it can be a great choice to give the fence a natural color. However, if you want to entirely transform the fence into a different color, paint can be a great choice.
Still, the stain is better in terms of application ease, cost, and offering a natural look. Since the fence has to be outside, you should consider durability and protection factors too. In that case, the paint lasts longer and offers comparatively more protection against UV radiation.
Stained Cabinets vs. Painted Cabinets
Subscribe to Classic Kitchens, Etc. on Youtube
Wood Stain vs. Paint on a Door
Since the door is the most decorative part of your house, it has to be elegant and look stunning. In that case, only paint can offer these elements. You get more color choices in paint and can give any desired look while matching the wall paint.
Also, it has to face external factors, such as moisture, rain, and UV radiations; paint can protect better than the stain. However, if you're on a limited budget and prefer giving the door its original look as the wood used, the stain is highly recommended.
Paint vs. Stain Experiment
Subscribe to ehowhome on Youtube
It's come time for Allen to choose the final look for the back porch, and he's torn between a painted railing or a stained railing. Watch, as he decides what to do!
What Lasts Longer Stain or Paint?
Generally, paint lasts much longer than stain due to its thin layer on the wood, which protects the wood and itself against external weather conditions, such as rain, storm, UV radiations, and moisture. Its thin layer perfectly covers the wood while leaving no cracks or holes.
Also, the paint ends up sealing and primed, which makes it last for 10 years if premium quality paint is used. And when you paint multiple coats, the longevity increases. Usually, a single coat can easily last for around 2 years, and if you want to make it 10 years or more, a double coat is necessary.
Is It Easier to Paint or Stain Wood?
Staining wood is far easier than painting — even beginners can end up giving the wood its desired look. On the other hand, painting requires more hard work, expertise, and the process involves more steps. You don't have to apply preservatives like painting during staining. Also, there's no need for sealing to end the process.
However, you require precise sanding and then wiping the debris off the wood to get the process of staining started. This process is the same during painting. When finished the paint doesn't look natural, gets cracked and peeled, which is not the case with the stain.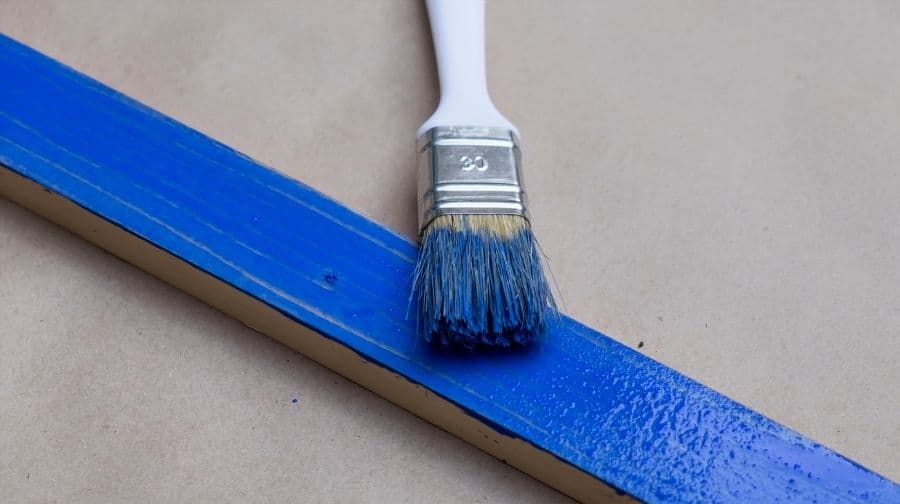 What is the Difference between Wood Stain and Wood Paint?
Wood stain basically contains color pigments that penetrate deep into the wood while giving a natural look besides enhancing the original look and color. When it comes to wood paint, it provides a colorful protective layer while covering all the holes and cracks to give an entirely new look to the wood.
So, we can conclude that wood paint differs from wood stain in its actions while applying to the wood. Other differences include the process, which is easy in the case of wood stain. Then comes protection, which is better in the case of wood paint. And most importantly cost, which is less in case of wood stain.
Is It Better to Stain or Paint a Barn?
it's better to paint because the barn is exposed to direct sunlight, excessive heavy rains, and snow, which may cause damage to the walls. You have two options — a brand new look or an original aged look. For a brand-new look, you may need to paint it, but staining is necessary to give an aged look. So, whatever you prefer can be helpful.
In that case, paint helps to protect and lasts longer during challenging weather conditions. If you can't afford the cost of painting, go for staining instead at a lower cost. Also, you can make it easier to stain the barn as it doesn't require sealing, preservative, and primer.
Can I Paint Over Stained Wood?
You can definitely paint the stained wood, but you must go through some additional steps. For instance, you have to sand the stained wood first to make it ready for painting. Once you have sanded the stained wood, wipe down the wood using damp clothes to clean the dust and debris off the stained wood. Then add another coat of primer, which is always required for painting.
Wipe the wood again with a cloth. It's time you start painting. It's your choice to either give a single or double coat as per your desired color. Last, apply the finish, which may include a sealer to seal the wood for longevity. A sealed wood lasts around 10 years, while a non-sealed and single coat lasts only 2 years.
Can You Paint Over Stained Wood Without Sanding?
Yes, you can paint over stained wood even without sanding, but it may require an oil-based primer to seal the wood.
However, stained wood should be sanded first, so the paint has a nice surface that welcomes the paint to stick better and last longer. This can also avoid instant cracks and peeling off. Still, if you don't want to sand first, you can go for it.
Does Stain Protect Wood?
The basic purpose of staining wood is to get the natural color and not protect it. However, it does manage to protect against moisture. But it fails when protecting against UV radiations, heavy rain, and more external factors. Still, it protects at some level but not as much as paint. For premium protection, paint is often used and proven helpful. Besides, paint also gives a brand-new look to the wood.
Furthermore, you can go through the sealing process and use the primer to adhere the stain better on the wood. Still, it's not enough to get more protection than paint. We can conclude that stain offers moisture protection, and some insects that affect wood are also restricted with stain.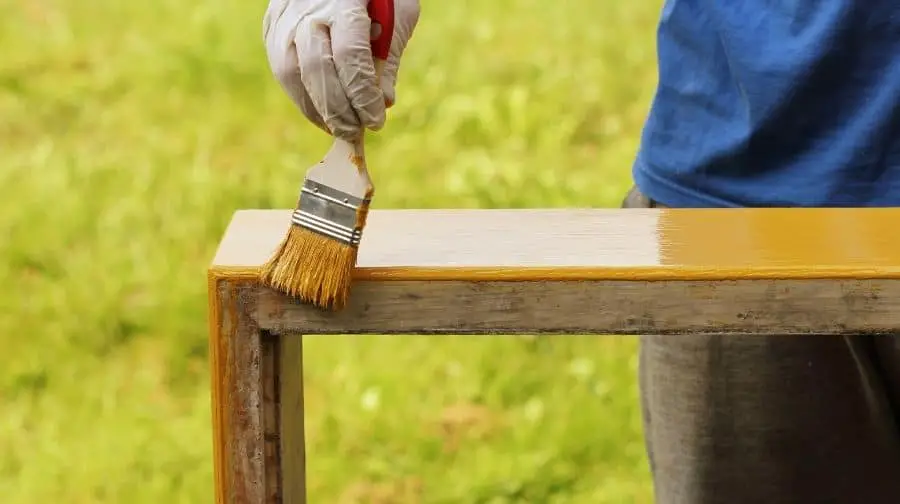 Is Wood Stain Better than Varnish?
Varnish acts similar to paint and is often used to protect the surface besides giving a brand-new look. So, in terms of safety, it's better than wood stain. Otherwise, it doesn't give a natural look like wood stain and costs more money as well.
When it comes to durability, varnish lasts for 2 years, which is longer than stain but less than paint. Also, it offers comparatively less protection than paint but a lot more than wood stain. So, we can conclude that it's a better choice than stain but not paint.
Recommended Posts: