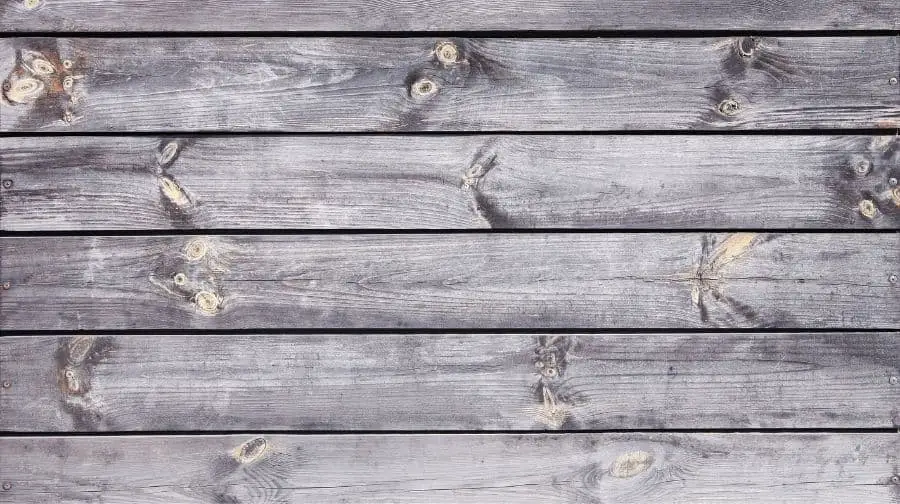 Grey wood stains not only give a modern flair to an old piece of wood but also give a classic weathered look to a brand new piece. That's why it's famous with homeowners for either giving new wood a glamorous look or an old one in bringing the previous look back. When giving your furniture or home exterior and interior a new appearance, grey wood stain is the perfect choice to refresh your space.
Also, it perfectly creates a farmhouse feel to warm up the entire place. Since the grey wood stain tone is neutral, you can apply it to any type of wood project. What's complicated in the process is finding the best shade or color tone in grey wood stain. It requires research, and you might end up getting bad results before you find the perfect one. In that case, we came up with some of the best colors that you can try in grey while giving your home interior and exterior a stunning look.
Grey Wood Stain Colors
Grey wood stain colors are numerous in number. However, only a few do the real job that you require to get the perfect look for your wood. For your convenience, we came across a few popular colors and decided to elaborate on each one for you. Let's see what these are and how they will help you in giving a look you really want.
This one is darker in shade than many grey colors, but still, there are a few darker than weathered grey, such as carbon grey. When paired with carbon grey, this one gives a navy shade. Also, you can get dark blue undertones in this color.
The darkest of all grey colors, carbon grey, is one of the best choices you can have when looking for grey wood stain colors. You can see the hints of blue undertones like weathered grey ending up giving a very dark navy grey stain color.
Aged barrel looks a lot similar to carbon grey but differs in giving darker undertones and ending up with a black shade. Like carbon grey, this one doesn't give a darker navy grey color — that's the only difference.
The BEST Farmhouse stain: Aged Barrel by Minwax
Subscribe to A & B Builds on Youtube
If you're looking for the most natural-looking shade, classic grey can be the best choice. It actually has a more grey shade than any of the other colors in grey wood stain. So, this one is the go-to color if you need grey wood stains with brown undertones.
This one is quite different than the grey shade and instead looks more baby blue. That's why it's the least selected choice in grey wood stains. However, it can be preferred by those looking for less of the wood species underneath, unlike other stain options in this category.
If you want to stay in between too light and too dark, willow grey is the best choice. This grey color perfectly represents the grey wood stain original color without deviating too much from the real color.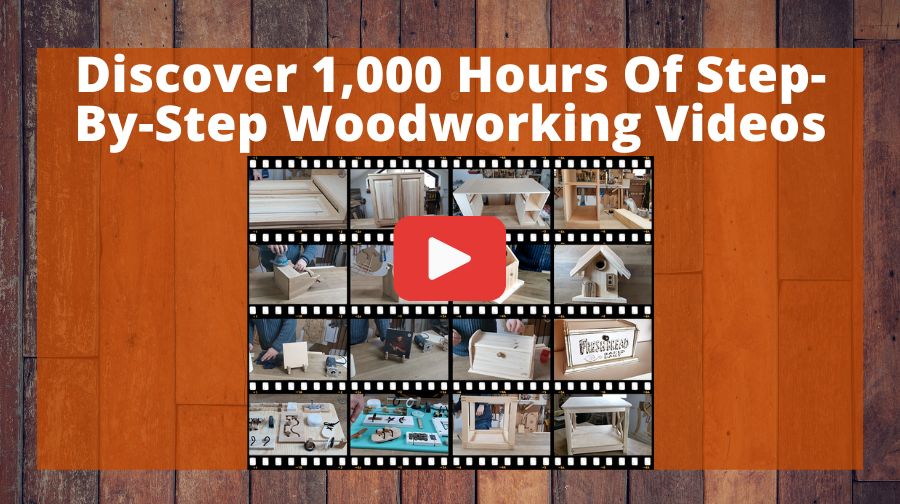 It's called Woodwork101. A database of detailed videos and blueprints in crystal clear, mouth-watering HD that will take you by the hand and show you that DIY home projects done the right way are easy, fun, and always of top quality… turning a dream into reality in a heartbeat. Getting you that perfect build each and every time.
Grey Wood Stain Options
Subscribe to Angela Marie Made on Youtube
Is There a Grey Stain for Wood?
Yes, you have the option for grey stain to turn the wood into a grey hue, and there is a wide range of color options as well.
When looking for the color choice, you will see many darker shades like carbon grey and neutral color as well as willow grey to give the wood natural grey color. Besides, you must choose the best grey wood stain to get effective results, or your hard work will go in vain if the right stain is not selected.
What Wood Stain is Best for Grey?
When looking for the best grey wood stains, you might have tons of options, but choosing the perfect one will give desired results. Not all stains are worth purchasing, and that's why we came up with a list of a few of the best grey stains.
Likewise, not all stains are for outdoor as well as indoor painting, and that's why we gathered stains from both categories, making it even further convenient for you. Let's go through each stain and see how they can help you in achieving stunning results.
Varathane Premium Wood Stain is the best grey wood stain that brings it's previous look back and is ideal for interior and exterior home projects. Its fast-drying formula doesn't require more time and also requires one coat only, making it budget-friendly for you. It offers high performance that enhances the nano pigment particles besides highlighting the wood's beauty.
Varathane Ultimate Wood Stain Review
Subscribe to CanaDIYan on Youtube
Rust-Oleum Varathane Weathered Wood is the perfect choice for interior wood to give a weathered look. It features a water-based formula, having easy soap and water clean-up ability. Also, it covers a wide range of materials, making it long-lasting and dries in one hour. However, the final look depends on the type of material where it's being used, but in most cases, it's ready to give a nice look to any wood.
Minwax Finish Wood Stain is available in 28 colors, giving you more choices to get your desired look. If you have many projects to stain like cabinets, trim, hardwood floors, wood doors, and moldings, this one can do the job in quite a perfect manner. Most importantly, it doesn't leave blotchy areas as it penetrates into the narrow pores as well. Minwax has been in the staining business since 1904 and is one of America's favorite brands.
General Finishes Water Based Wood Stain can be your choice if you're looking for hand-applied or sprayed stains for convenient staining. You will get rich and darker colors without the need for a double coat while saving more time and money. However, the stain is limited to indoor use only and won't produce effective results when used for exterior staining. What's great about this stain is that it features low odor, low VOC, non-combustible, and water cleanup. Last, you can get more shades from a single tin by mixing with water.
Luinos Outdoor Wood Finish Stain is a water-based outdoor stain that features a new formula with a better touch. You can get new colors that would be deep, clear, and bright to give the desired look. Besides, the stain is protective enough to protect wood against UV rays, water, frost, and mold. It won't rust and keep the stain protected for a prolonged time. Most importantly, the stain will dry quickly and won't require sanding for repainting, making your job quite easy.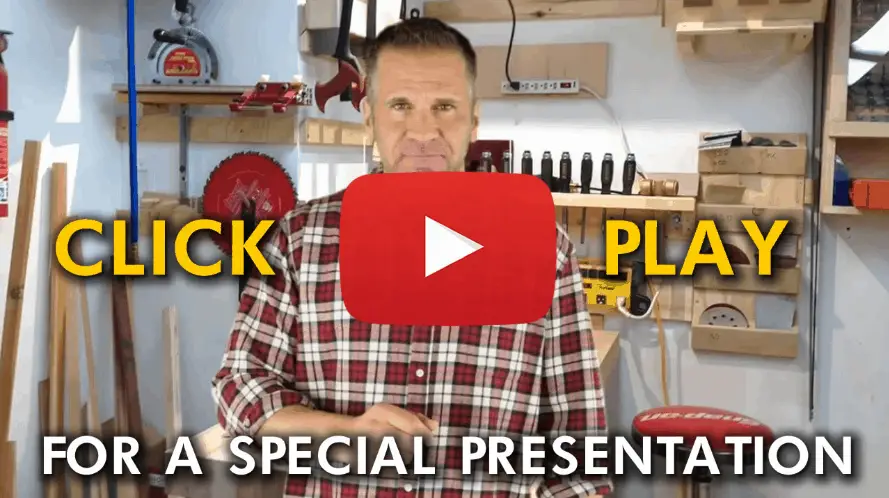 A woodworking friend of mine shared this video by Ralph Chapman with me that helped him set up his workshop. 
The video explains the benefits of Ralph Chapman's guide about setting up an affordable workshop and avoiding the most common mistakes offers to anyone interested in woodworking.
How Do You Get a Grey Effect on Wood?
First, get fine steel wool, paintbrush, mason jar, and distilled white vinegar. Tear a small portion of steel wool, dip it in the mason jar along with one and a half cups of white vinegar. Close the jar with the lid. The steel wool will change the shade of white vinegar and ends up giving a mixture that you can brush on the wood to get a grey color.
Wait for at least two to three days for weathered grey color, 30 minutes for lighter grey, and wait for more hours to get the darker one. If you wait for at least two days, you can get a silver color.
Can You Dye Wood Grey?
Yes. Get ¼ of white vinegar, ¼ of water, steel wool, and close the mixture in some mason jar by covering the top with a closed lid. Wait for a prescribed time to get the grey shade. Once you have the desired grey hue, dye the wood, and you will get a grey color on the wood. In doing this, you have to wait for more for a rich shade and less for the lighter one.
How to Layer Stain – Easy Awesome Weathered look on Wood!
Subscribe to Doing it With jason on Youtube
How Do You Naturally Stain Wood Grey?
Instead of going for a grey wood stain that costs too much money, you can try some home remedies in staining the wood grey. All you need is to get a paintbrush that you must already have for staining purposes. Get a mason jar from a nearby store, and it must have a lid as well to perfectly close its opening. Now add some water, white vinegar, and steel wool to the jar. Let the mixture do its job for a while. Remove the steel wool instantly for the lighter color. Give a few days to get the silver-grey color. Now brush the mixture on wood to naturally stain grey wood.
How Do You Stain Dark Wood to Grey?
Staining the darker wood to grey, which is a relatively light color, can be tough. Still, it's not impossible and can be easily done while going through a few steps. First, you have to turn the darker wood into a lighter shade. For that, you need a petroleum-based solvent that will strip down the dark wood color. Once you have a light color, stain wood grey, and it's not much complicated anymore.
Can You Gray Wash Wood?
Gray washing wood can be done in two ways — first, using paint and water; second, paint and wax. Since paint and water is the more convenient and most used way, we'll discuss this one only.
Start with getting a newspaper for a small wooden part and a damp cloth for a larger area. Make sure you choose the ventilated area. Remove the stain first, and then apply a new stain with a foam brush. Wait for five minutes to let the stain sit. Select the paint and mix it with water to wash the wood. Last, use the foam brush again to wash the wood with paint and water mixture.
DIY Wood Burning Technique – Shades of Grey
Subscribe to Build Dad Build on Youtube
Can Pine be Stained Grey?
There are many grey colors that can be stained on pine wood. However, you have to choose the best color to achieve the desired results. Most recommended colors include classic grey, weather oak, carbon grey, sun-bleached, and weathered grey.
Can Oak be Stained Grey?
When looking for the best results from grey stain, oak is the most recommended wood. In doing that, you need darker grey stains to get perfect results on red oak. However, the stain may give blotchy results as these are closed porous species, and stains can't find a way to settle in. You can use a pre-stain conditioner to help with this issue.
Interior Grey Wood Stain
When going for water-based products, grey wood stain is the best choice for interior staining. When staining indoor furniture, let the stain soak in and remove the excess. Also, wait for a perfect time to give a second coat for the desired look. When it comes to grey wood stains, it gives astonishing looks to the interior.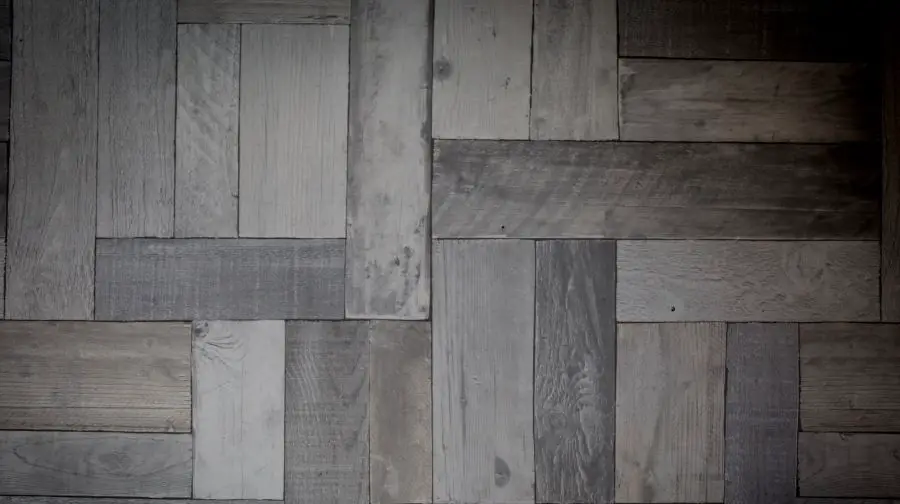 Exterior Grey Wood Stain
Grey wood stain makes woodworking projects look professional and stand out, highlighting the glamorous look from outside the house. It not only gives the desired look but also provides protection against rain, moisture, and rotting. You can apply the grey stain wood on decks, railings, fences, and doors without hesitation. When looking for exterior grey wood stains, we highly recommend cape cod grey, dark ash, drift, and Blueridge grey.
DIY Grey Wood Stain
Grey wood stain can be your go-to stain for your DIY projects. However, when choosing a DIY grey wood stain, always consider safety, rich color, and it would be carbon grey under this category, quick to dry, easy to set up, and pure color that finishes well. What's great about grey wood stains for DIY projects is that you can make the color at home through water and vinegar along with steel wool.
DIY Driftwood Gray Maple Headboard
Subscribe to WeatherWash Coatings on Youtube