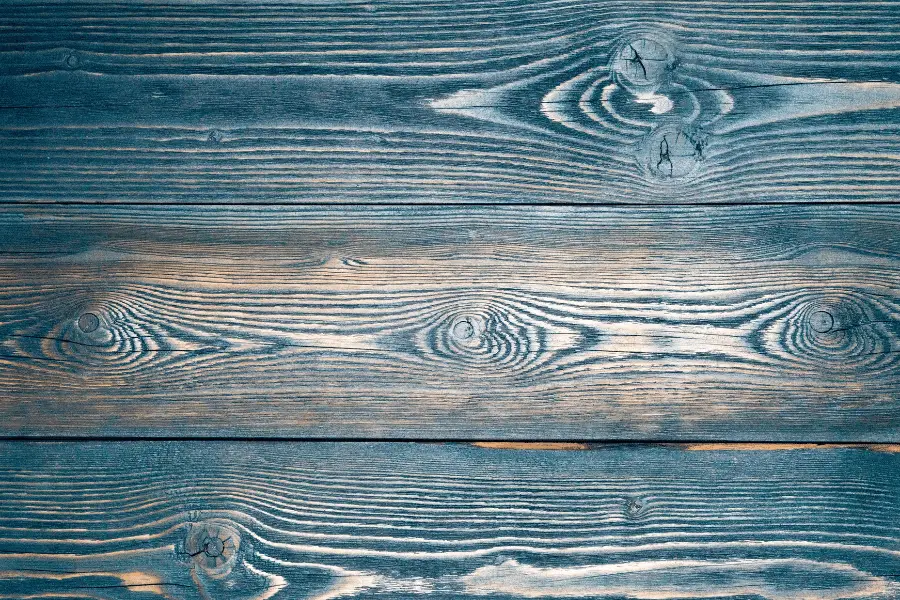 Blue wood stain is a beautiful looking stain that is very popular because of the rich color and how it really brings out the grit in the wood.
It is mostly used in furniture and it gives off a very rustic look that has become a staple in many homes. It is another dark stain like a black stain, which is a very popular choice among homeowners recently. And while it may not be very good for hardwood flooring, unless you really like a flashy style in your home, it looks amazing on other furniture!
What Is Blue Wood Stain?
Blue wood stain is a gel, water, or oil based color fast drying wood stain. It is a hot commodity among furniture lovers. It's a great looking, smooth color that allows the pattern of the tree to come through the stain. This is especially great if you're wanting a rustic look for your home. A blue wood stain will penetrate deep into the wood, changing the color and allowing the grain to really show through. The color is suspended in a solvent in the can when you buy it, and then when you put it on the wood it can protect your wood furniture.
Your wood can be a very durable piece of material when taken care of properly. And taking care of your wood is exactly what a blue wood stain will do, not to mention making it look great!
Curious about The Ultimate Red Wood Stain Guide Please consider reading our article about the topic at this link here https://topwoodworkingadvice.com/the-ultimate-red-wood-stain-guide/
Using Wood Dyes On Maple and Oak – Blue Dye – Blue Wood Stain
Subscribe to Keda Wood Dye on Youtube
What Is Blue Wood Stain Used For?
Blue wood stain is used for tables, entertainment stands, dresser side tables, cabinetry, shelving, coffee tables, accent pieces, patio furniture, decks, and most types of furniture.
Depending on the color of the wood stain that you choose, a blue wood stain can be a subtle, rustic addition to your home or a bright and vibrant accent piece. There are a ton of different options for how you can use a blue wood stain on your furniture.
A blue-stained table can create a nice rustic look in your kitchen or dining room, or even outside on your patio. Or, if you want a bright piece to make your kitchen stand out, a royal blue stain will do just that! A royal blue stained table would also look great for an outdoor space to give a summery and vibrant vibe to your backyard that is perfect for a summer day eating watermelon by the pool!
Rustic blue stains are great for a living room entertainment stand, coffee table, and side tables that can be an amazing addition to a living room. Pairing it with a grey couch and a dark hardwood floor will really complete your rustic look too.
If you're someone who really loves the rustic wood look, and you're looking to add a splash of color to your bedroom, staining your dresser or nightstand blue, or even mixing it with a grey stain which is very popular, will really give your room a unique feel. Staining your furniture together in one theme can tie your home together and create an amazing aesthetic.
Another way to use a blue wood stain is to put it on your cabinetry and shelving in your home. You can use it for accent pieces to really make the items and the shelf pop, or to bring people's attention to what you're showing off!
Blue wood stain is also used in hardwood flooring occasionally, but most of the time it is mixed with a grey to make sure that it doesn't look too out there. If a royal blue or a navy stain is used for hardwoods, it is most likely for a basketball court or something along those lines.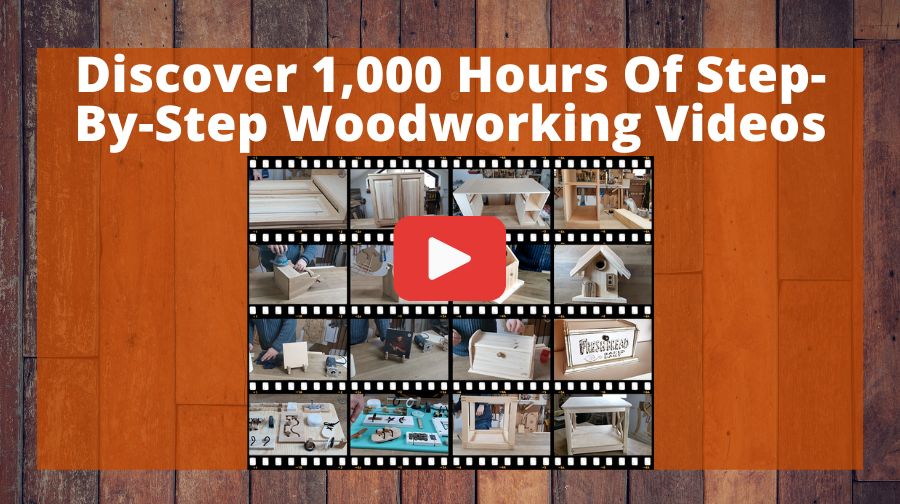 It's called Woodwork101. A database of detailed videos and blueprints in crystal clear, mouth-watering HD that will take you by the hand and show you that DIY home projects done the right way are easy, fun, and always of top quality… turning a dream into reality in a heartbeat. Getting you that perfect build each and every time.
Curious about The Ultimate White Wood Stain Guide Please consider reading our article about the topic at this link here https://topwoodworkingadvice.com/the-ultimate-white-wood-stain-guide/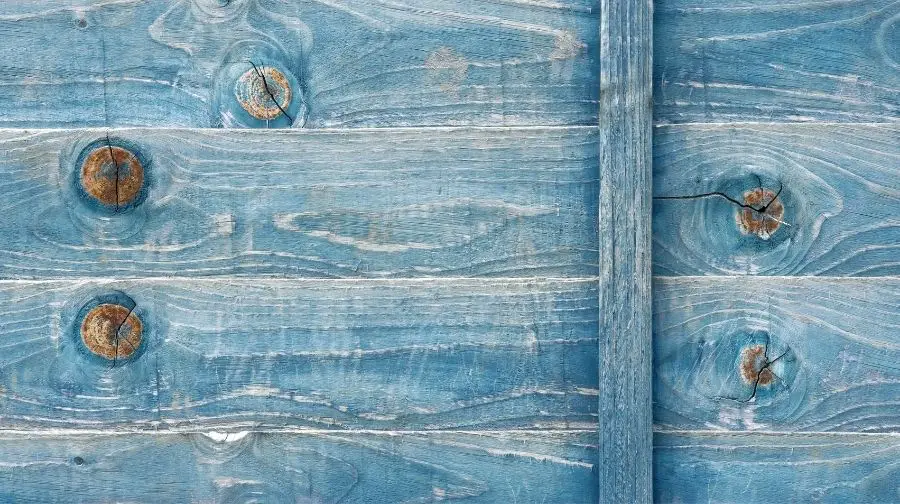 Blue Wood Stain VS. Painting Wood Blue
There are a lot of people who might ask why would you go through the process of staining when you can just paint a piece of furniture blue. But, there are a lot of differences between the two. For instance, while you may have to re-stain your furniture every once in a while, you also run the risk of your paint chipping and peeling. Paint is not as durable as a stain because it is not penetrating into the wood.
A stain will go deep into the wood, soaking in the color of your choice and keeping the wood grain as to preserve the natural beauty of your wood. Meanwhile, painting a piece of furniture will hide the pattern and create a smoother color, but without the natural beauty.
Stains also will take a long time to cure, and painting dries after a few hours. But, when painting you have to use more coats which gives the furniture a thick look and feel to it. Stains on the other hand, now that more and more of them are coming with polyurethane inside, you can be done in one coat and you're just waiting for it to cure.
Often times a paint job on a piece of furniture, especially in a brighter, less neutral color like blue, it can end up looking and feeling a bit fake. When you use a stain, however, it really gives it that mix of a rich and natural look and feel that just gives off a quality that painting will often not give you. But there are some times when painting a piece of furniture really might be the best thing for your home. For instance, in a nursery, or in a game room, a blue painted piece of furniture can really make it pop, or if you want to add a bit of color to your normal white picket fence!
Curious about The Ultimate Black Wood Stain Guide Please consider reading our article about the topic at this link here https://topwoodworkingadvice.com/the-ultimate-black-wood-stain-guide/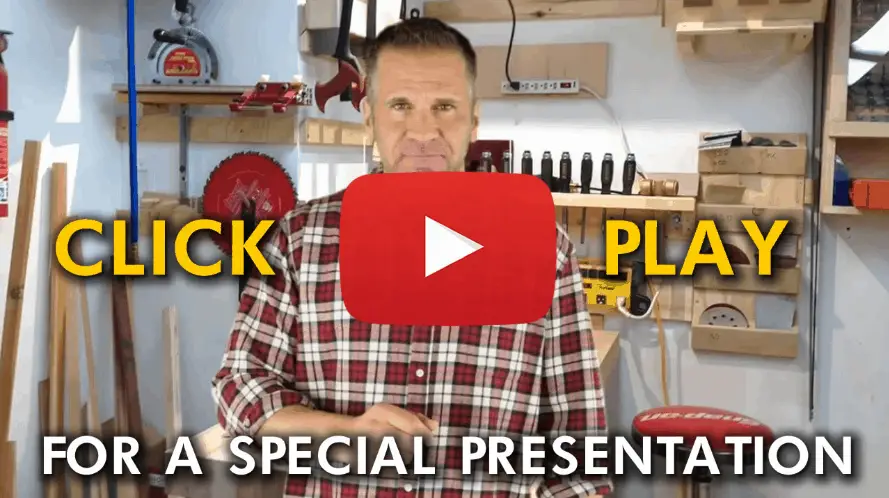 A woodworking friend of mine shared this video by Ralph Chapman with me that helped him set up his workshop. 
The video explains the benefits of Ralph Chapman's guide about setting up an affordable workshop and avoiding the most common mistakes offers to anyone interested in woodworking.
Navy Blue Wood Stain
Navy blue wood stain is a popular color of stain because of how closely it resembles a black wood stain. Dark wood is very popular in homes all around the world because of the sophisticated look it puts off. And a nice navy blue wood stain can really make a room look amazing.
Navy blue wood is different from black, and it can add a great rustic look to your home that is dark without sacrificing a loss of color. Navy blue is great to mix with grey colors and will give your room a pop of color without being too flashy.
If you're looking for the right color to stain a piece of furniture for your home, navy blue might be it. Navy looks amazing for dressers, tv stands, and even patio tables, but you can really use it for anything in your home. A lot of times, it will even be used for hardwood flooring to give off a dark but colored look!
Royal Blue Wood Stain
While you may use a navy blue stain when you want to give your home a more subtle pop of color, a royal blue stain is much different. A royal blue stain will give your home a completely brighter and richer look than a navy stain. Many people will use a royal blue stain for an accent piece of furniture to add a splash of color to a room or draw eyes to a particular area.
As mentioned earlier, a royal blue stain is great for outdoor furniture such as pool chairs or a picnic table for your backyard. Even for a fence or a piece of wooden wall art, a royal blue accent screams summertime fun and adds a beautiful and bright piece to your outdoor space.
Inside, a royal blue wood stain can be a great addition to a kids' room or a play area for storage. Anywhere where you want a brighter, more contemporary look, you can add a piece of wood with a royal blue stain on it to make it really pop!
The best part of using a royal blue stain is the contrast between the bright, smooth, blue color and the wooden grain, giving it a beautiful pattern that is exaggerated by just how bright the color of the wood is.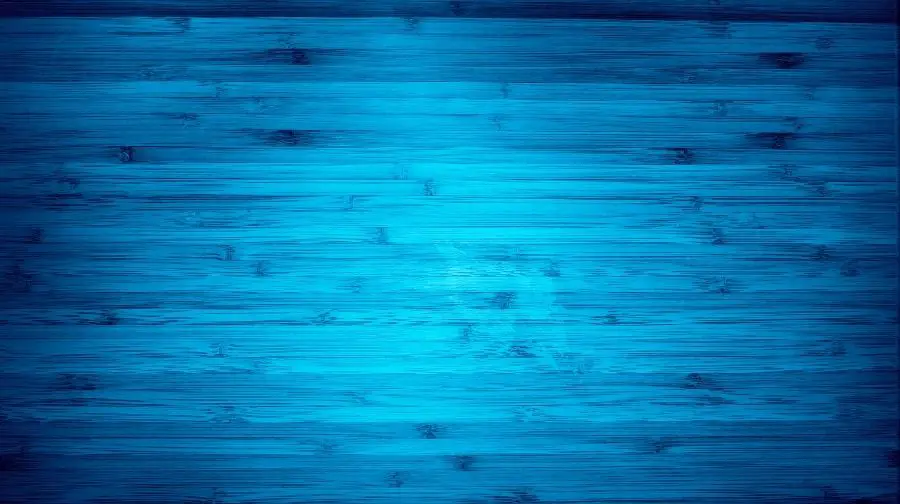 Vintage Blue Wood Stain
A vintage blue wood stain is even lighter than a royal blue one. It has an almost ocean-like look or an aqua, that really makes it stand out. But something else is that it looks worn, it looks antique and vintage, hence the name. So, if you like the rustic and vintage look but you also want a splash of color, then a vintage blue wood stain would be perfect for your home.
A lot of times it will be used for wooden chairs or a table to make it pop in your home. This is a color that would be amazing for a beach house or a tropical location. It really goes well with other blues, greys, and greens, and it will really provide a bit of that beachy vibe for your home.
Exterior Blue Wood Stains
Blue wood stain is also a very popular outdoor wood color option. It is used a lot for siding, especially in navy and royal blue that really make your home stand out from the street. Even a home covered in vintage blue siding can be a common sight in coastal towns. It's also used by many shops and restaurants as a way to catch potential customer's eyes.
It is also used for wood fencing by many people to give a pop around their yard. A royal blue fence is great for a contemporary and bright look for a backyard in the summer. Navy blue fences are also popular because of their dark color and the durability of the stain versus the paint on a fence.
How To Use Blue Wood Stain
Staining a piece of wood blue is a process that you can complete in a few hours, then you're just waiting for it to cure!
The process starts when you gather your materials. You're going to need paintbrushes, cleaning wipes, sandpaper, drop cloths, a tarp, polyurethane, and of course, the wood stain of your choosing. Which one you pick depends on your project and your taste, but we'll get into that later.
When you start out, you want to put the tarp underneath your piece and get your sandpaper ready. The first thing you're going to do is sand the piece thoroughly.
If you want a darker, fuller color, then using sandpaper with a higher grit will allow the stain to penetrate the wood deeper. If it has been finished before, use a 120 grit piece of sandpaper. If it's new wood, start with a piece of 80 grit sandpaper. Then use a 180 grit piece to remove the marks from earlier sanding and make the surface level.
Once you have sanded, you're going to want to wet the wood and then sand again once it has dried. This protects the wood and raises the grain. Then you wipe it down with the cloth again to remove the dust.
Blue Wood Dye – Deep Blue Dye Application Tutorial
Subscribe to Keda Wood Dye on Youtube
Some woods will get blotchy when stained, so you may need to apply a wood conditioner to your piece before you start to stain. Gel stains, however, don't require the use of a conditioner.
The next step is to stain the wood. First and most importantly, stir the stain in its container. You also want to use a rag or cloth to wipe up excess stain because a sponge might absorb stain you don't want it to.
Then you want to make sure you're following the manufacturer's application guidelines as you apply. It's better to apply thinner layers and use longer strokes because stain cannot be removed after you have put it on. If you add too much, you can end up with a darker color than you want, so this way you can control the color by using thin layers.
Remember, if you're using an exterior blue wood stain, to pick a time of day with mild temperatures so that the heat or cold won't affect it.
The last two things that you're going to do is use a cloth or towel to wipe off the extra stain, even an old t-shirt could work in a pinch. Then finally, you're going to apply a sealant to make sure that you're stain won't get scratched and won't fade over time.
Then, with some time to cure, you can have a beautiful piece of furniture in a brilliant blue hue to be a statement piece, or add some of that southern rustic charm that you're looking for!
Recommended Posts: